View All
News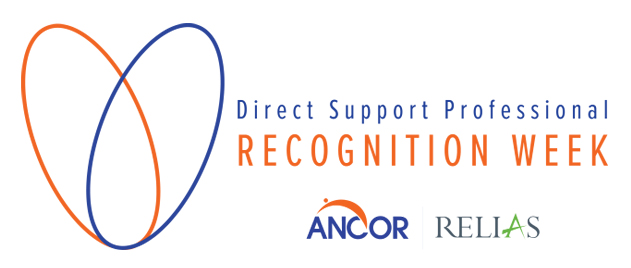 NEW LENOX, IL — Trinity Services, Inc. is celebrating all of its heroic frontline staff members this Direct Support Professional Recognition Week September 13-19.
Direct support professionals (DSPs) are frontline workers who provide individualized support to people with developmental disabilities. Trinity employs hundreds of DSPs, and each of these dedicated staff members helps people they support with daily living skills as well as working toward larger life goals.
DSPs are the backbone of organizations like Trinity Services. During the pandemic, DSPs have continued to show up to work each day to help ensure the health, safety and overall well-being of the people they support.
In the spring and early summer, approximately 150 DSPs at Trinity Services volunteered to temporarily move into group homes where they worked for weeks or even months at a time to keep the people they support as safe as possible.
"These frontline workers are heroic, caring and selfless," said Thane Dykstra, Ph.D., president and CEO of Trinity Services. "Unfortunately, they are also among the lowest-paid frontline workers in the nation and the state of Illinois. With wages funded by Medicaid reimbursement rates, DSPs deserve so much more in return for their dedication and personal sacrifices.
"We will continue to advocate for increased State funding for DSP wages. At Trinity Services, we truly do have heroes working here. We are a strong organization because of our DSPs."
Throughout the week, Trinity is recognizing these dedicated staff members through gifts, prize drawings and personalized showings of gratitude. During DSP Recognition Week, because of a very generous donation from the Coleman Foundation, in partnership with Intersect for Ability, all Trinity DSPs will receive gifts from local businesses Chocolate Inspirations, Cupid Candies, Miss Swan's, Tasting India, Ms. P's Gluten Free, and XO Marshmallow.
As part of DSP Recognition Week, which is celebrated nationwide, Trinity's Lillie Leapit Awards — a recognition program for staff members — were featured in an article by the national accrediting organization The Council on Quality and Leadership. To read the article, click here.
Trinity Services, Inc. is a 70-year-old, nonsectarian, nonprofit organization dedicated to helping children and adults with developmental disabilities and mental illness flourish and live full and abundant lives. Trinity serves roughly 3,500 people in more than 30 communities in northeast, central and southwest Illinois. To learn more, visit www.trinityservices.org.