Click here to buy tickets!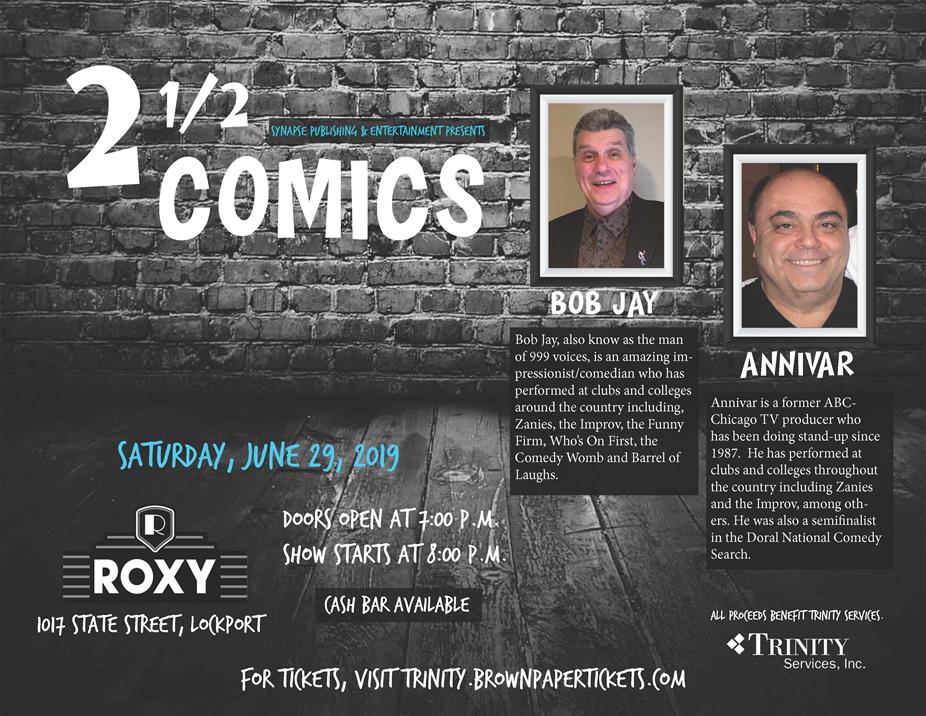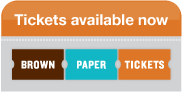 Comedy Team 2 and 1/2 Comics, featuring popular area comedians Bob Jay and Annivar, with special guests, will headline an extraordinary evening of of comedy, fun, and some surprises, with all proceeds benefiting Trinity Services.
Bob Jay, also know as The Man of 999 Voices, is an amazing impressionist/comedian who has performed at clubs and colleges around the country including Zanies, the Improv, the Funny Firm, Who's On First, the Comedy Womb, Senese's Barrel of Laughs and at events for PAWS, UCP Chicago, and Cat-Man-Do.

Annivar is a former ABC-Chicago TV producer who has been doing stand up since 1987. He has performed at clubs and colleges throughout the country including the Improv, the Funny Firm, Zanies, Who's On First and the Comedy Womb. He has also written for shows like "The Tom Dreesen Show" and "The John Powers Show." He has performed at charity events for UCP Chicago, Divine Savior Church's 40th Anniversary Dinner, Cat-Man-Do and Noah's Arc for Autism. He was a semifinalist in the Doral National Comedy Search and is also an award-winning lyricist.

Headquartered in New Lenox, Trinity Services provides supports to children and adults with developmental disabilities and adults with mental illness in the Chicagoland area.