The Trinity Counseling Center offers evidenced-based psychotherapy for children, adolescents, adults, and couples in individual and group formats in English and Spanish.
Services include:
Individual counseling, assisting individuals struggling with depression, anger problems, anxiety, phobias, bipolar disorder, substance abuse and chronic pain
Child and adolescent services, treating ADHD, children of divorce, victims of abuse, conduct disorders, oppositional and defiant behaviors, self-esteem issues, and childhood anxiety and depression
Family therapy and couples' counseling, providing solution-focused interventions with attainable therapeutic goals, as well as parent coaching and other interventions to improve communication among family members
Anger management for persons 16 years and older who have difficulty expressing or controlling anger or who have been referred by the court system after formal legal charges have been filed as a result of behavior
Divorce mediation for couples, offering a positive, future-focused way to resolve disputes, with the average mediation finalized in a few hours (Mediators are approved by the Will County Court and work with divorce, separation, custody and visitation issues.)
Groups for parenting and couples who are seeking greater relationship enhancement.
Staff include licensed counselors, psychologists and social workers.
The Trinity Counseling Center has locations in Joliet, New Lenox, and Homewood, and accepts private insurance and Medicaid, as well as offers an affordable, sliding-scale, self-pay option.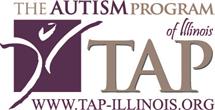 Funding provided in whole or in part by The Autism Program of Illinois and the Illinois Department of Human Services assists the Trinity Counseling Center in providing diagnostic therapy, social skills groups, parent training and family counseling.

For more information, contact Trinity Counseling Center Director Bonnie Hassan at 815-722-4384 or by email.