View All
News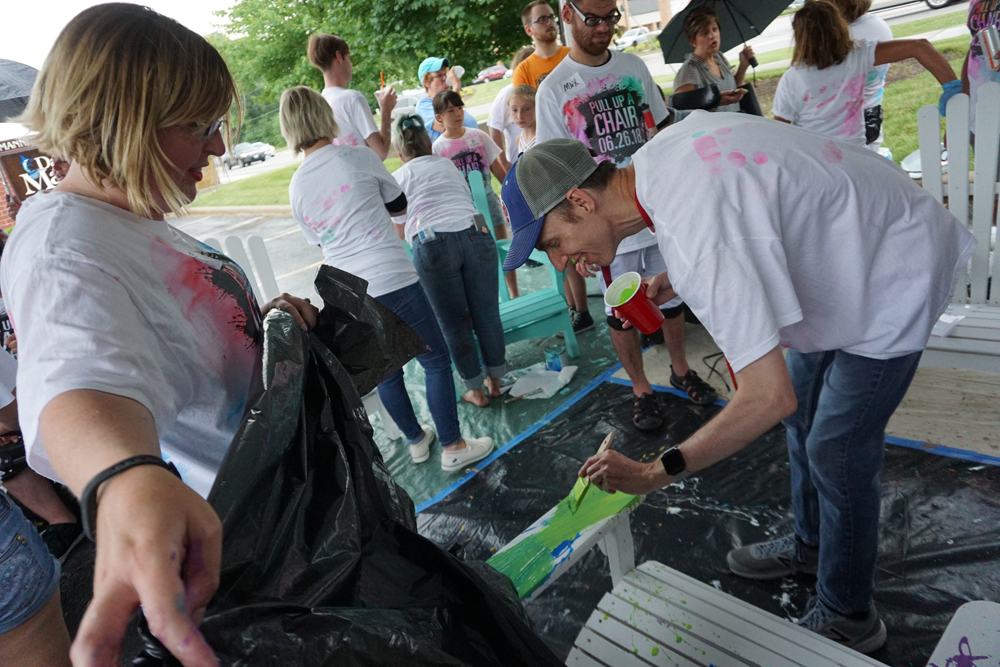 FRANKFORT, IL — People served by Trinity Services, Inc. were invited to be part of an artistic project initiated by The Center for Independent Futures (CIF) and the Frankfort Fall Festival.
Trinity Services' New Lenox Woodworks created 55 Adirondack chairs for the AdironDecorate project in downtown Frankfort, which is part of the Frankfort Fall Festival.
To prepare the chairs for the installation, CIF, in partnership with artist Sam LaRocco and hot rod painting specialist Adam Krause from The Refinery, organized a chair painting night June 26 at Dancing Marlin in Frankfort.
At this event, roughly two dozen people worked on about one dozen chairs. Attendees from Trinity Services helped out with painting and created a paint splatter-effect chair.
Program participants at New Lenox Woodworks also decorated a chair to represent Trinity Services.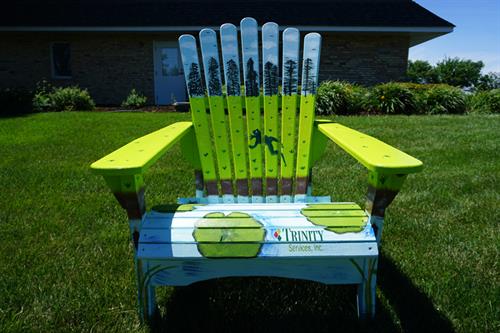 All chairs were cut, sanded and assembled by people with disabilities who attend New Lenox Woodworks. They were then sold for local businesses to decorate and display. Chairs are being placed around Frankfort this month and are being featured on the Frankfort Fall Festival's Facebook page.
People of all abilities worked side-by-side on the artwork, ensuring it spreads a message of inclusion along with providing beautiful places for passersby to rest.
For more information about New Lenox Woodworks and its products, follow the program on Facebook.
Trinity Services, Inc. is a 68-year-old, nonsectarian, nonprofit organization dedicated to helping children and adults with developmental disabilities and mental illness flourish and live full and abundant lives. Trinity serves more than 3,500 people in more than 30 communities in northeast, central and southern Illinois.