View All
News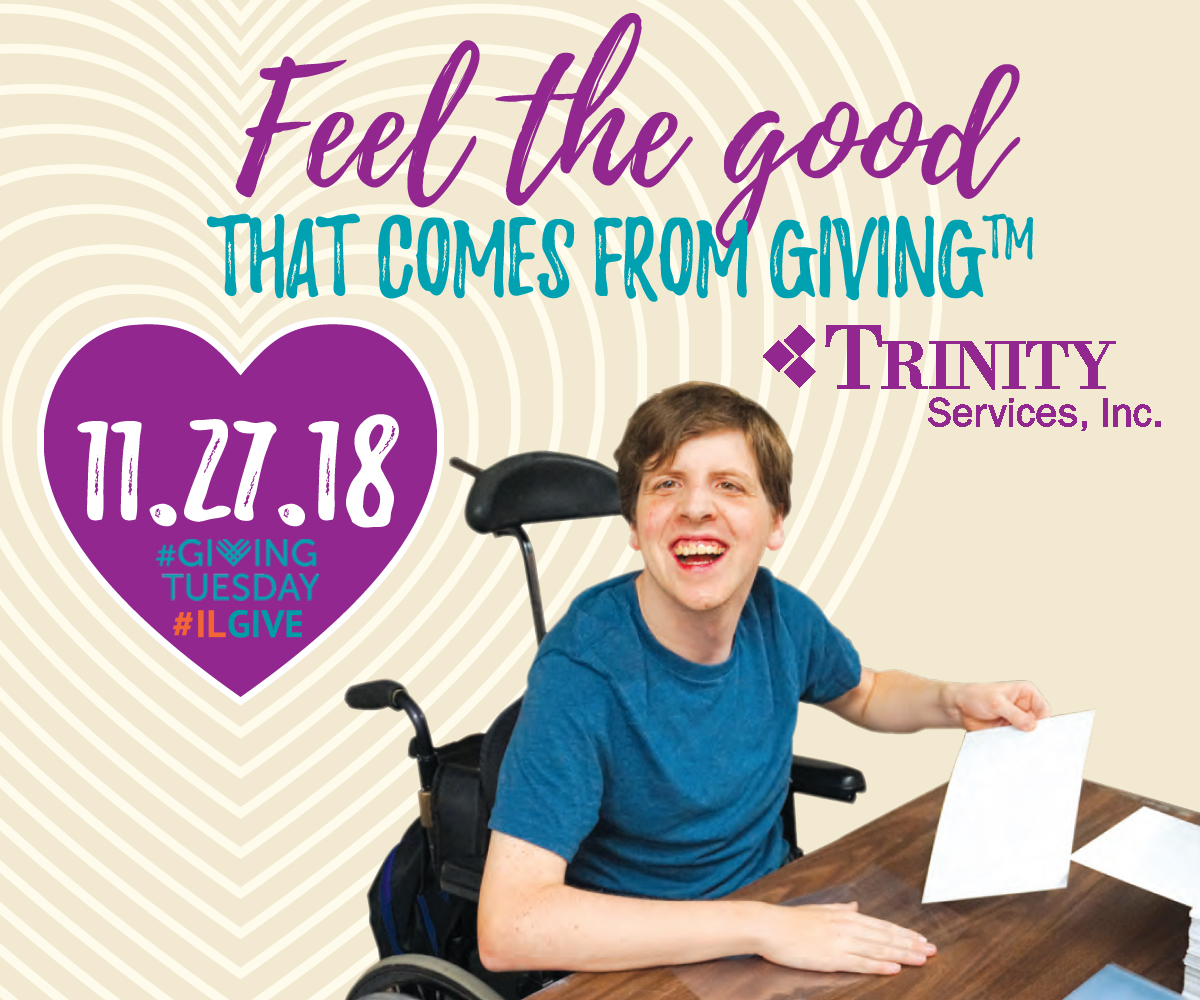 NEW LENOX, IL — Trinity Services, Inc. is encouraging all Illinoisans to give back to their neighbors with developmental disabilities and mental illness this #GivingTuesday, Nov. 27.
Trinity depends on the support of generous donors to fill in gaps created by insufficient State funding. Every gift sustains and enhances services — ensuring improvements at homes and programs, enhancing curriculum at community day services, and providing opportunities for people to learn, achieve and attain more.
Trinity provides residential, community day, employment, behavioral health, and therapeutic services, working to help people achieve their personal goals and experience greater independence.
For people who face barriers to independence because of a developmental disability or serious mental illness, this type of support is what makes the best possible outcome a reality.
With the assistance of generous donors, Trinity is able to ensure the people it supports have homes to call their own, programs to attend where they can learn new skills, comprehensive physical and mental health care, and lives rich with meaningful, enjoyable experiences.
On Nov. 27 only, Facebook and PayPal will match any donation given to Trinity Services on Facebook, up to a total of $20,000 per donor and $250,000 total. Every dollar makes an impact.
Additionally, now through Nov. 27, The Coleman Foundation will match $1,250 of every online or offline donation of $1,250 or more, for those who have the means to give such a generous gift.
This is Trinity's sixth year participating in #GivingTuesday, a global day of giving that encourages philanthropy and the celebration of generosity. #GivingTuesday is always held the Tuesday after Thanksgiving and holiday shopping days Black Friday and Cyber Monday.
Those interested in donating to or helping Trinity Services on #GivingTuesday are encouraged to visit www.Facebook.com/TrinityServices/fundraisers to create a shareable fundraiser on behalf of the nonprofit or to visit www.TrinityServices.org/GivingTuesday to donate.
For more information about ways to get involved, call (815) 717-3750.
Trinity Services, Inc. is a 68-year-old, nonsectarian, nonprofit organization dedicated to helping children and adults with developmental disabilities and mental illness flourish and live full and abundant lives. Trinity serves more than 3,500 people in more than 30 communities in Will, Cook, DuPage, DeKalb, Grundy, Peoria, Jackson, Madison and St. Clair counties.