View All
News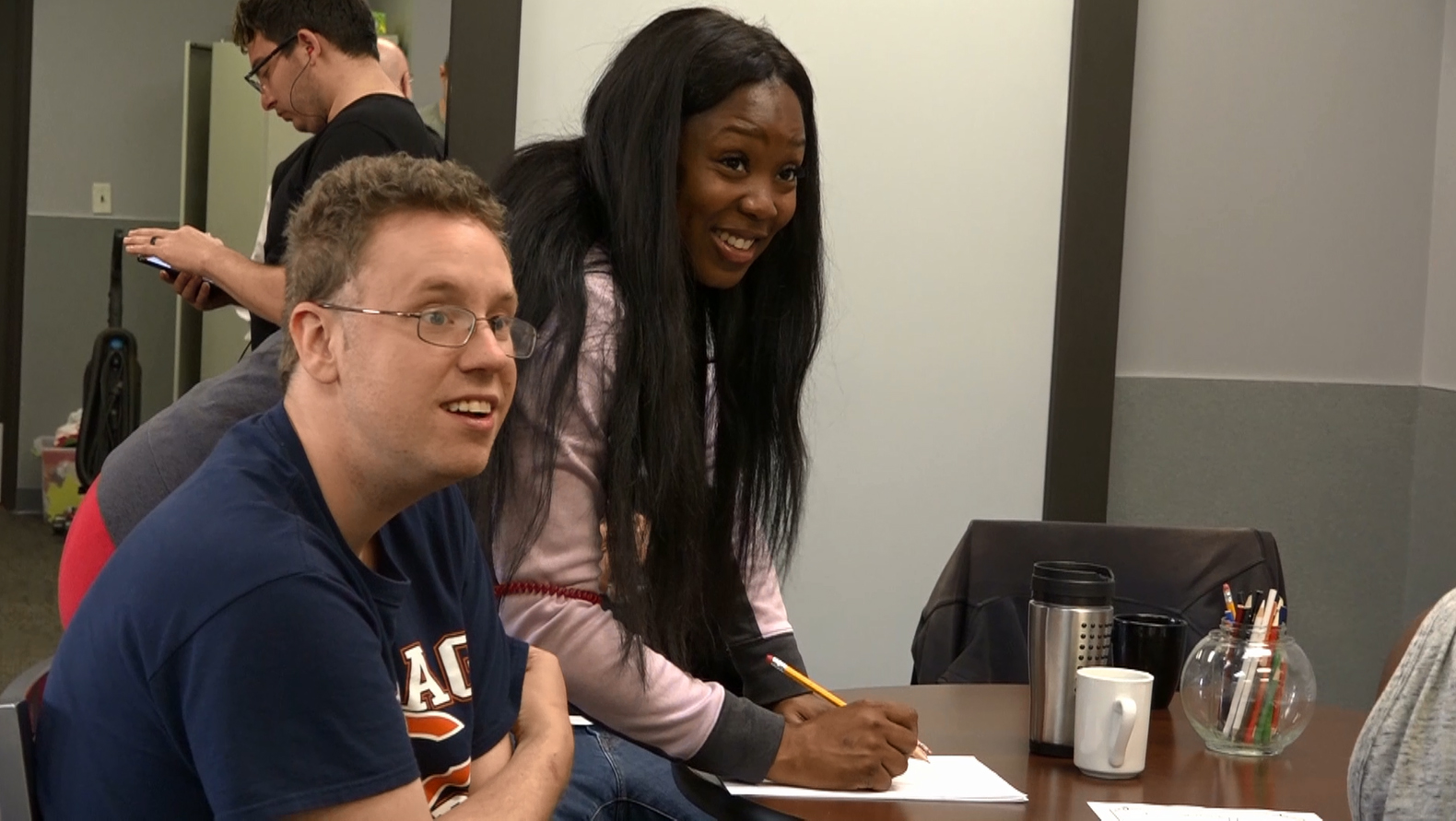 DES PLAINES, IL — For more than 20 years, Antoinette Morris has helped people with intellectual and developmental disabilities achieve the outcomes they want to reach in their lives. Today, Morris was honored for her personal outstanding achievements by being named the 2019 National Direct Support Professional of the Year by the American Network of Community Options and Resources (ANCOR).
Morris was selected from a field of nearly 350 nominees. ANCOR's Direct Support Professional of the Year awards have been presented annually since 2007 in recognition of outstanding professionals who provide long-term supports and services to individuals with intellectual and developmental disabilities.
Morris is committed to helping the people she supports achieve their goals and enjoy their success. Last fall, she helped Dwayne fill out an application and prepare for interviews to work at Six Flags Great America's haunted house during Fright Fest. She took him to and from multiple interviews, and after he got the job, she made herself available to ensure he got to work on time and back home safely. After the seasonal position was over, Morris supported Dwayne in his efforts to get his dream job as a cook, a goal he attained.
Dwayne said Morris is a hard-working person with a heart of gold.
"She truly cares for me and my peers," he said. "Antoinette is a good listener. She is always there when I need someone to talk to. ... For everything she has done for me, I can truly say she is the best support worker I have had the honor to work with."
Morris puts the people she supports first, ensuring they are able to maintain relationships that are important to them. When Gregg's mother moved to a different state, Morris helped him learn how to use a video chat program to talk with his mom weekly. When April told Morris she wanted to see her sister, who receives support from a different agency, more often, Morris helped coordinate meetings between the women.
She also goes above and beyond to ensure people are living their best possible lives. While working with a person who needed one-to-one support because of challenging behavior, Morris came up with a plan to help him enjoy life to the fullest by exploring the community, volunteering, and participating in activities and hobbies during the day.
"Antoinette's support and dedication to people with disabilities has touched so many lives," said Jen Hodges, director of Trinity Services Northwest. "She sees people as people and supports them to have the same goals and dreams that we all have. She inspires her peers to be creative and dig deeper as they continue on their own journey."
Of her more than 20 years in the disabilities field, Morris has spent 15 at Trinity Services and has become a true leader in the organization. She mentors staff she supervises and works alongside, is part of a committee to increase staff retention, and actively advocates in Springfield and Chicago for state legislators to pass laws that would increase wages for direct support professionals.
Currently, there is a workforce crisis in the disabilities field in Illinois and around the country. Low Medicaid reimbursement rates paid to providers keep direct support professional wages around just $10.49 per hour, which is far below a living wage. Morris has actively been part of advocacy efforts through Trinity Services and the They Deserve More Coalition, of which Trinity is a member, to raise DSP wages and end the workforce crisis that is so harmful staff and people receiving services.
Morris said she has never been recognized at a national level before, and she is very excited to receive this honor.
"All my hard work is really, really paying off," she said.
"This is well-deserved recognition for Antoinette," said Thane Dykstra, Ph.D., president and CEO of Trinity Services. "She makes a difference in the lives of the people she supports and the colleagues she mentors by truly listening to them and responding to their needs. We are incredibly grateful that ANCOR saw what we see in Antoinette and chose to honor her. The Trinity community could not be more proud of Antoinette."
The awards and the accompanying presentation at ANCOR's Annual Conference were created to celebrate the important role Direct Support Professionals (DSPs) play in ensuring individuals with I/DD can be included and empowered in their communities, and to raise awareness about a direct support workforce in crisis. Nationally, turnover rates near 50 percent amount to a significant shortage of DSPs.
"I started my career in the field of disability supports as a DSP, and so I know just how critical DSPs are to supporting individuals in their quest to live their best and most fulfilling lives," said Robert Budd, President of ANCOR and Chief Executive Officer at FREE, Inc, in Old Bethpage, New York. "DSPs rarely receive the recognition they deserve, and for that reason I'm proud of our association for recognizing Antoinette and all of her significant contributions to the lives of the individuals supported by Trinity Services."
Barbara Merrill, ANCOR's Chief Executive Officer, added: "I often describe DSPs as 'community navigators.' Far more than just caregivers, DSPs do it all. From navigating civic life to supporting individuals to create a sense of community around them, DSPs make magic in their communities every single day. These awards represent just a fraction of the recognition that individuals like Antoinette deserve."
The 2019 Direct Support Professional of the Year awards will be presented in a ceremony in Portland, Oregon, on May 8, 2019, at ANCOR's Annual Conference, Bridges to Better Outcomes.
For nearly 50 years, the American Network of Community Options and Resources (ancor.org) has been a leading advocate for the critical role service providers play in enriching the lives of people with intellectual and developmental disabilities. As a national nonprofit trade association, ANCOR represents 1,600+ organizations employing more than a half-million professionals who together serve more than a million individuals with disabilities. ANCOR's mission is to advance the ability of its members to support people with disabilities to fully participate in their communities.
Trinity Services, Inc. is a 69-year-old, nonsectarian, nonprofit organization dedicated to helping children and adults with developmental disabilities and mental illness flourish and live full and abundant lives. Trinity serves roughly 3,500 people in more than 30 communities in northeast, central and southwest Illinois. To learn more, visit www.trinityservices.org.