View All
News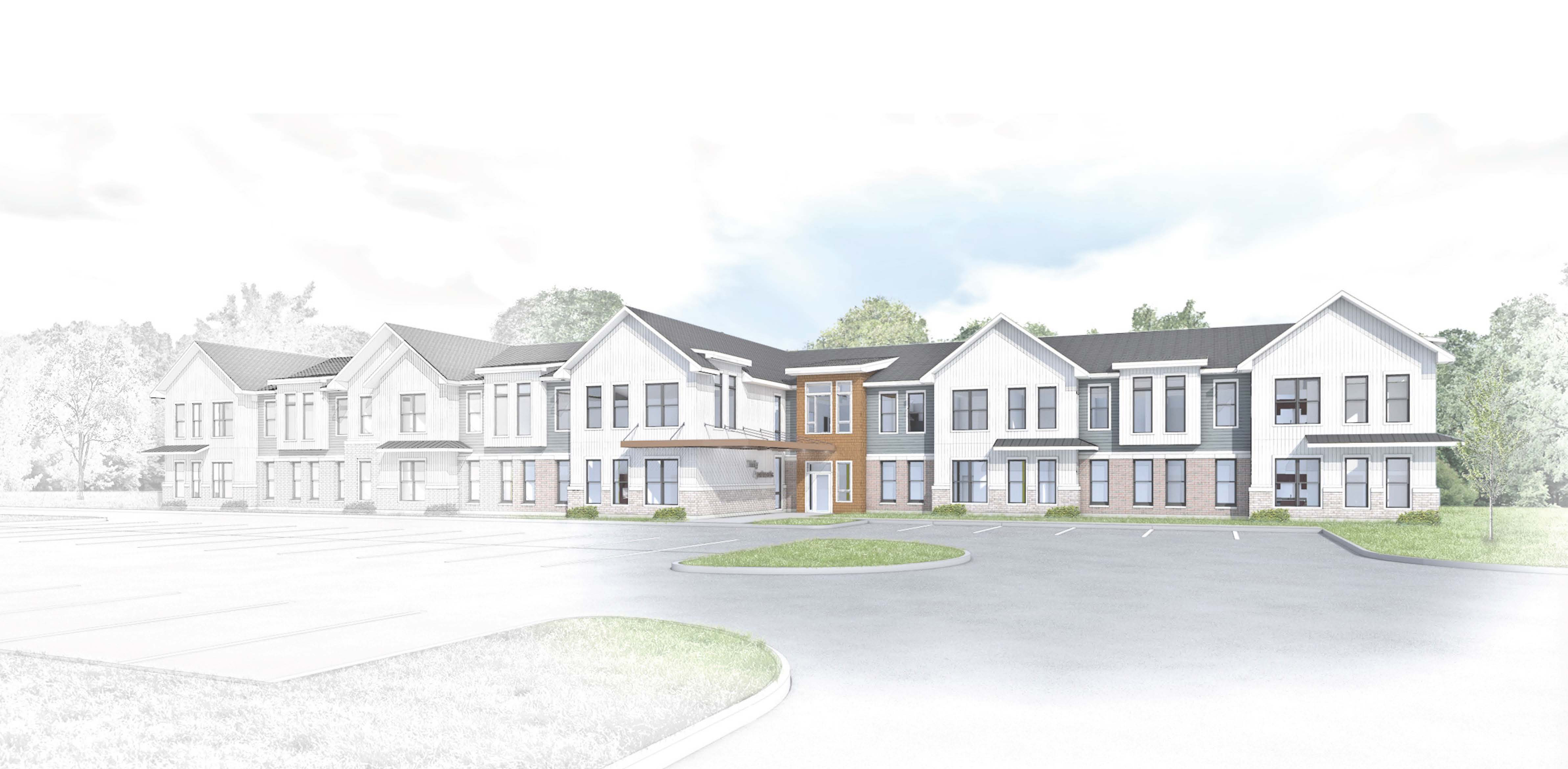 A rendering of Prairie Trail at The Landings, created by Worn Jerabek Wiltse Architects, P.C.
NEW LENOX, IL — Trinity Services, Inc. is proud to announce that it will soon break ground on Prairie Trail at The Landings, a permanent supportive housing apartment complex for people with disabilities in New Lenox.
A groundbreaking ceremony is scheduled for 3:30 p.m. Monday, Oct. 28, at the future building site, located at 418 Landings Drive in New Lenox, behind Presence Immediate Care near U.S. Route 30 and Cooper Road.
Prairie Trail will offer 22 one-bedroom and three three-bedroom units, each with their own kitchen, bathroom, living space and storage. To live in the building, people must have a low income and a disability that requires the support of a caregiver. Trinity Services staff members can provide a variety of supports, including help with budgeting, job counseling, social skills and cooking, for example.
The building will sit on one acre of land and will be surrounded by another acre designated for walking paths, gardens and recreational programs for residents. Landscaping job skill development will be offered on the grounds.
The first floor of the building will have two offices for Trinity Services staff members and a common room for meetings and social events. Each floor will have a laundry room, and a lounge on the second floor will offer additional space for residents to enjoy movies, games, reading and computer access.
Prairie Trail is in close proximity to job and volunteer opportunities, shopping, transit, health care, professional services, recreation and more.
There is a significant need for permanent supportive housing developments in Chicago's southwest suburbs. More than 10,000 adults with disabilities are on a waiting list for this type of housing throughout the state. Members of this population receive an average of $750 per month in Supplemental Security Income to cover all living expenses, but that is typically not enough to cover rent.
Prairie Trail will give residents a place to call their own, building their confidence and providing them the support they need to flourish and live full and abundant lives.
Trinity Services, Inc. is a 69-year-old, nonsectarian, nonprofit organization dedicated to helping children and adults with developmental disabilities and mental illness flourish and live full and abundant lives. Trinity serves roughly 3,500 people in more than 30 communities in northeast, central and southwest Illinois. To learn more, visit www.trinityservices.org.