View All
News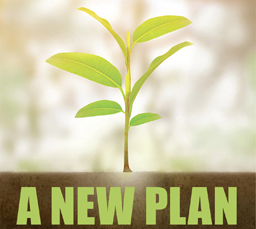 Thane Dykstra, Ph.D., President and CEO of Trinity Services, and Art Dykstra, President and CEO of Trinity Foundation and Cherry Hill Consulting Group, announce the release of their latest book - "A New Plan: Renewing the Promise of Person-Centered Planning with Positive Psychology".
"A New Plan" renews the promise of person-centered planning with powerful research-based positive psychology techniques and skills. Dykstra & Dykstra, seasoned professionals in the field of developmental disabilities, build on the foundation of historical contributions to advance their 10 Principles of Person-Centered Planning. They reflect on the reasons people don't plan and stress the importance of addressing personal outcomes.
"A New Plan" introduces the role of The Champion in the life of a person who has disabilities who uses positive psychology to renew the promise of person-centered planning. The authors introduce a practical implementation framework along with the action steps required to enable a person to live their best possible life and flourish.
This and other publications are available at Trinity Services' Cherry Hill Books and Media
online store
. Proceeds from sales benefit people supported by Trinity.