View All
News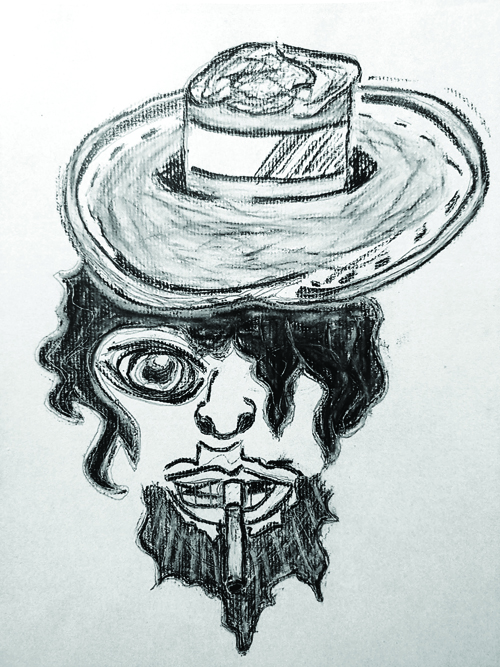 PHOTO CAPTION: Kyle Buscemi submitted this artwork into The Arc of Illinois' 19thAnnual Art Exhibit.
NEW LENOX, IL — Creating what's in his head is how Kyle Buscemi describes his artistic process and artwork.
Buscemi is an extremely talented artist who has pursued drawing and creating since he was 5 years old.
As part of The Arc of Illinois' 70th Annual Convention, the organization held its 19th Annual Art Exhibit June 8-June 15.
Buscemi submitted a character drawing to the exhibition and competition.
He primarily draws characters, but he also dabbles in painting and creating 3D paperwork figures, like cars.
"I just draw what's in my head," he said. "I draw what I'm thinking."
Staff members who work with Buscemi said he gets excited when he sees the final result of putting what he imagines to paper.
Buscemi has submitted artwork to competitions in the past. A few years ago, he sent a piece to the Montgomery County Fair.
When asked what he enjoys most about creating artwork, Buscemi said, "It's your imagination. You can draw whatever you want."
To view more of Buscemi's artwork, follow his art account on Instagram, @buscemikyman.
Trinity Services, Inc. is a 70-year-old, nonsectarian, nonprofit organization dedicated to helping children and adults with developmental disabilities and mental illness flourish and live full and abundant lives. Trinity serves roughly 3,500 people in more than 30 communities in northeast, central and southwest Illinois. To learn more, visit www.trinityservices.org.