View All
News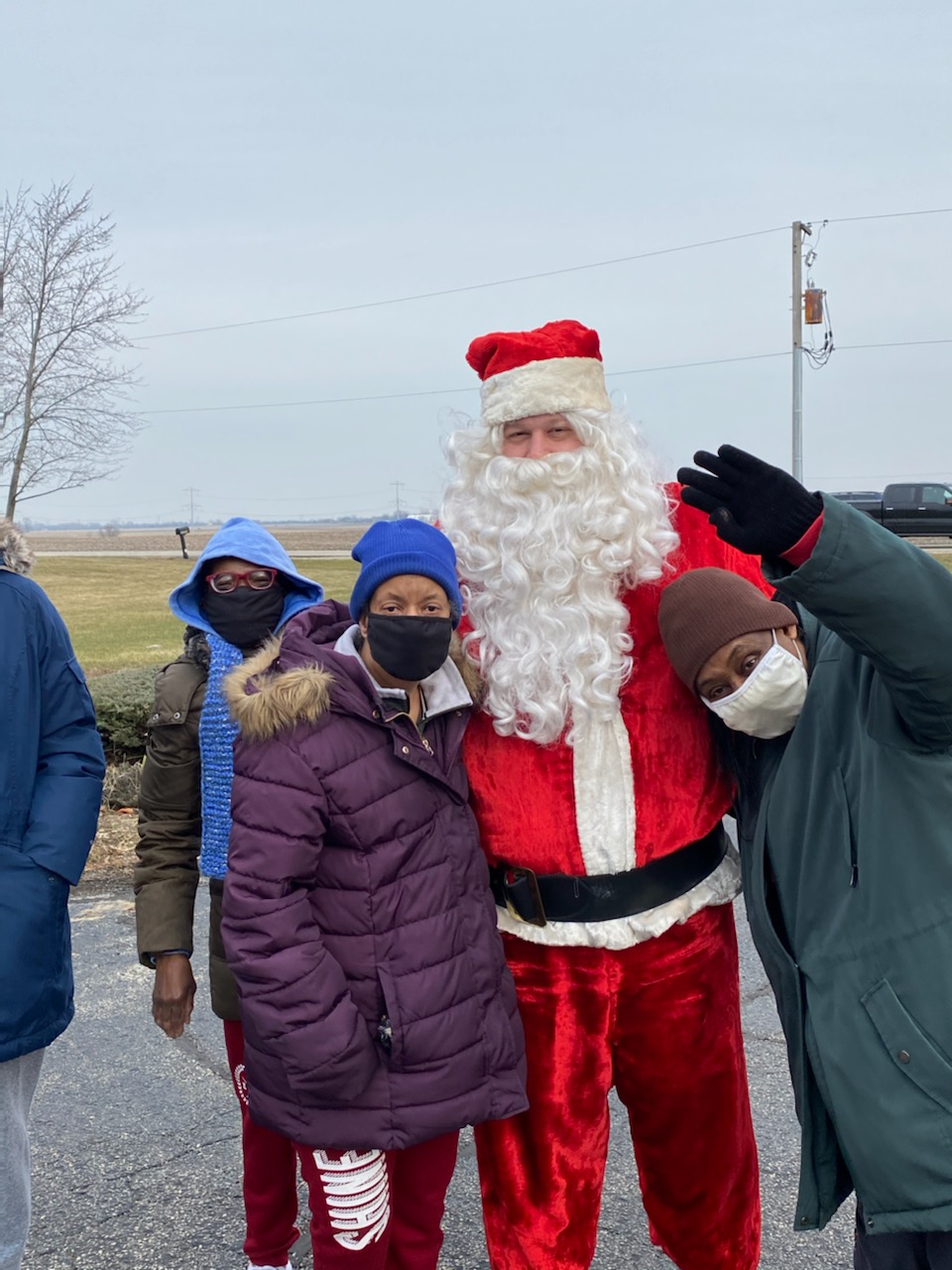 Photo caption: Santa visits with women supported by Trinity Services Dec. 18 at a home in Manhattan, Illinois.
Santa brings early Christmas surprise to people with developmental disabilities in New Lenox, Joliet
NEW LENOX, IL — More than 100 people with developmental disabilities got an early Christmas surprise last Friday, Dec. 18, when Santa visited their homes in the New Lenox and Joliet area.
Typically, Trinity Services' Family and Friends Group, a volunteer group that strives to create fun, memorable experiences for people supported by Trinity, hosts an annual holiday party. Because of the pandemic, the group was unable to hold the gathering and instead arranged these visits from Santa.
Organized by Frankfort residents and Trinity Services Family and Friends Group members John and Pat Slack, Santa's visits brought smiles to the faces of many people supported by Trinity Services. John Slack is also a member of Trinity Foundation's Board of Directors.
Santa visited 27 homes, bringing doughnuts and fresh apple cider to all. New Lenox Mayor Tim Baldermann generously helped fund the treats.
"We are so grateful for the generosity of the Family and Friends Group and Mayor Baldermann to bring holiday joy to people we support at Trinity Services," said Thane Dykstra, Ph.D., president and CEO of Trinity. "COVID-19 has really forced us to be creative and flexible. This has been a difficult year, and for many of the people we support, these quick visits with Santa will stand out as bright memories."
Trinity's Family and Friends Group is always looking for new volunteers to join its efforts to bring joy to people with developmental disabilities. For more information about the group, contact Pat Slack at (815) 954-4010.
Trinity Services, Inc. is a 70-year-old, nonsectarian, nonprofit organization dedicated to helping children and adults with developmental disabilities and mental illness flourish and live full and abundant lives. Trinity serves roughly 3,500 people in more than 30 communities in northeast, central and southwest Illinois. To learn more, visit www.trinityservices.org.