View All
News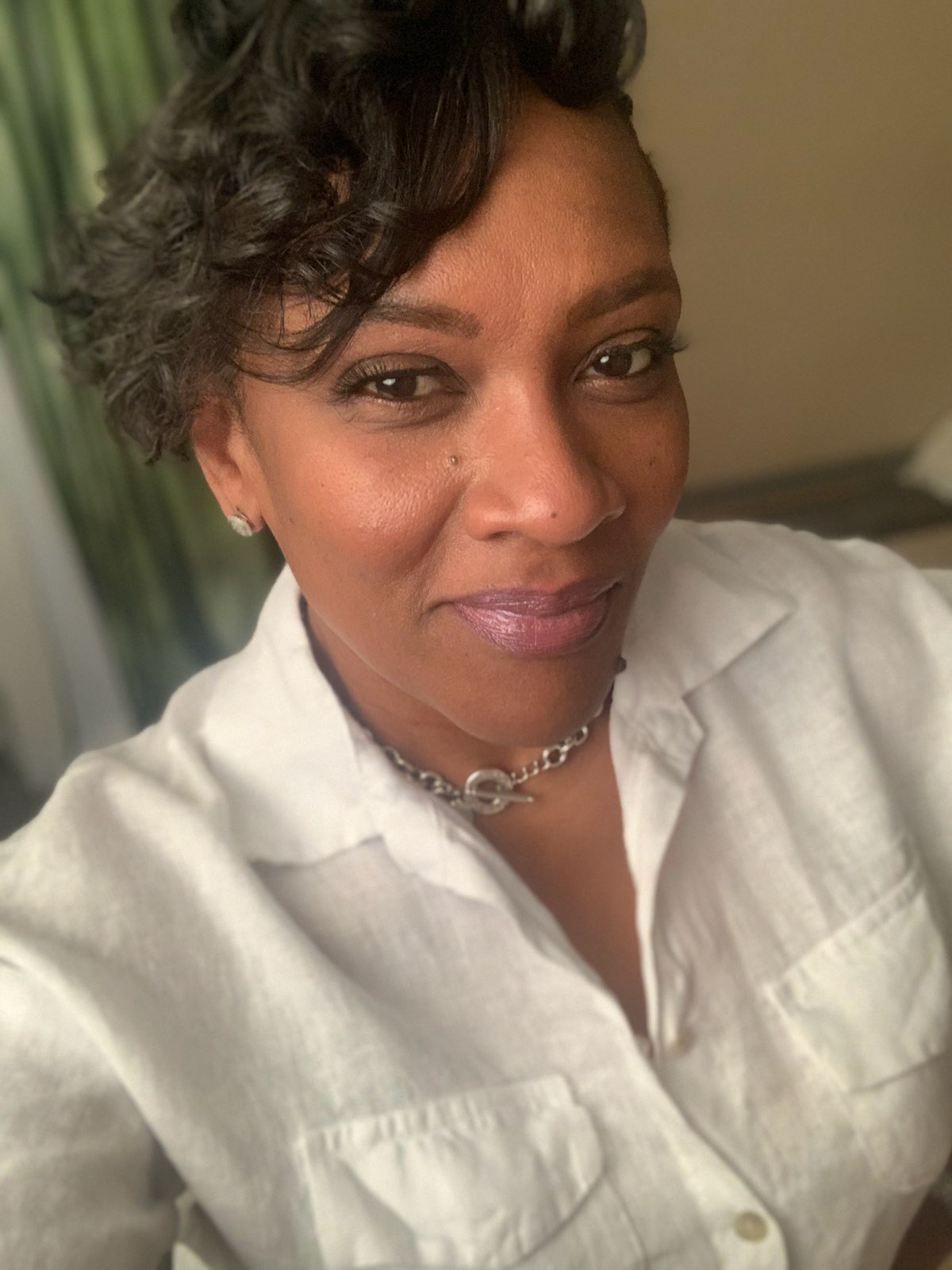 National disability provider association names Trinity Services' Terra Smith 2021 Illinois Direct Support Professional of the Year
ILLINOIS — Terra Smith, a Direct Support Professional at Trinity Services, Inc., is inspired by seeing smiles on the faces of people she supports when they achieve a goal or are having a good time. Today, Smith has an achievement of her own to smile about, as the American Network of Community Options and Resources (ANCOR) announced that she has been named the recipient of the 2021 Illinois Direct Support Professional of the Year Award.
Smith joins 49 other recipients of ANCOR's 2021 Direct Support Professional of the Year Awards, chosen from a field of 350 outstanding nominees.
Smith has made a huge difference in the lives of people with intellectual and developmental disabilities since she became a DSP three years ago. The Chicago native and current Lansing resident was inspired to join the field after retiring from the Chicago Transit Authority and hearing about the impact her niece and son were able to make in people's lives through their work with Trinity Services.
As a DSP at a day program, Smith is well-versed in developing curriculum, and she pays attention to the personal values and needs of each person she supports to individualize the activities she facilitates for them. She has helped people explore interests in cooking, telling time, making video calls, fitness, and more.
"I ask people, 'What is it that you want to do?'" Smith said. "I follow their lead."
"When special activities requiring extra hours, such as cooking holiday meals, developing creative curriculum and completing elaborate projects present themselves, Terra is the first to contribute her own time to ensure the experience is exceptional," said Stephanie Behlke Leigh, Network Director at Trinity Services. "Her coworkers appreciate that she is concerned about all aspects of the program. Terra is always learning and bringing fresh ideas forward to make services the best they can be."
A couple years ago, Smith took vacation time for her birthday, which falls around Thanksgiving. Despite this, she came in to work to cook a Thanksgiving meal at the day program to ensure that everyone had delicious food to enjoy. She prides herself on her cooking and wanted to help her coworkers out.
"This isn't always an easy job," she said. "Some days are very difficult. When I see my coworkers saying they are tired or need a break, I do what I can to fill in the gaps. We cover each other."
Smith also uses her ability to think creatively, outside of the box, to assist people with overcoming obstacles. For example, when someone was disengaged from activities going on at the day program, she learned that this person loved the color red. She began incorporating the color into materials, and the person instantly became more engaged.
When the COVID-19 pandemic hit and day programs closed to keep everyone safe, Smith did not hesitate to step in where she was needed. She worked at group homes and even volunteered to temporarily move in and shelter-in-place at two different group homes over the course of six weeks during spring 2020 to keep the men living there as safe as possible. She did not know these men prior to moving in, but she did not let that deter her from answering the call to support them and keep them safe.
"I knew my coworkers needed me, and the people needed me," Smith said. "I was all about keeping them safe. To try to prevent them and ourselves from being infected was a no-brainer."
In November, around her 50th birthday, Smith contracted COVID-19. A group of her coworkers and some people she supported at a group home also contracted the illness, and Smith spent the majority of her quarantine and recovery period worrying about how the people she supported were faring.
"Thank God everybody pulled through, and we're on the other side of this," she said. "I think Trinity did an awesome job implementing strategies and protocols to keep everyone safe, including offering vaccines on-the-job. I applaud Trinity for that."
"Terra's dedication to the people she supports is evident through all of her actions — large and small — and her receipt of the 2021 Illinois DSP of the Year Award is well-deserved," said Thane Dykstra, Ph.D., President and CEO of Trinity Services. "All of us at Trinity Services are incredibly proud of Terra, and we are grateful that ANCOR recognized Terra with this honor."
Since 2007, ANCOR's annual DSP of the Year awards recognize outstanding professionals who deliver long-term supports and services to people with intellectual and developmental disabilities. The awards celebrate the important role DSPs play in ensuring people with disabilities are included and empowered in the community, and raise awareness about a direct support workforce in crisis. Inadequate investments in this essential workforce have led to turnover rates in excess of 40 percent and vacancy rates that average 18 to 20 percent nationally.
"ANCOR and our Diamond Partner, Relias, co-present the DSP of the Year awards program each year precisely because of people like Terra. Her commitment to ensuring the inclusion of people supported by Trinity Services enriches not only the lives of those individuals, but the broader Illinois community. Without committed direct support professionals like Terra and all of this year's outstanding award recipients, people with I/DD would have severely limited opportunities to be part of the community," said ANCOR CEO Barbara Merrill.
Heidi Mansir, president of the ANCOR Board of Directors and executive director for Uplift, Inc., in Gardiner, Maine, stated, "ANCOR presents the Direct Support Professional of the Year Awards annually precisely because of the important but often unrecognized work DSPs are doing to support people with disabilities to be included in the community. We are immensely proud of Terra for the work they're doing in their community. Terra truly exemplifies excellence in the profession."
The 2021 DSP of the Year awards will be presented in a virtual ceremony on Monday, June 14. Members of the press interested in viewing the awards presentation should contact Sean Luechtefeld, Senior Director of Communications for ANCOR, at sluechtefeld@ancor.org or 571.207.9108.
###
About ANCOR
For more than 50 years, the American Network of Community Options and Resources (ancor.org) has been a leading advocate for the critical role service providers play in enriching the lives of people with intellectual and developmental disabilities (I/DD). As a national nonprofit trade association, ANCOR represents 1,600+ organizations employing more than a half-million professionals who together serve more than a million individuals with I/DD. Our mission is to advance the ability of our members to support people with I/DD to fully participate in their communities.
About Trinity Services, Inc.
Trinity Services, Inc. is a 71-year-old, nonsectarian, nonprofit organization dedicated to helping children and adults with developmental disabilities and mental illness flourish and live full and abundant lives. Trinity serves roughly 5,500 people in more than 30 communities in northeast, central and southwest Illinois. To learn more, visit www.trinityservices.org.