View All
Veronica Lea Receives the ANCOR 2022 Illinois DSP of the Year Award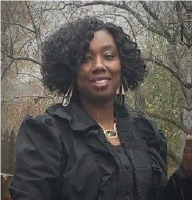 Direct Support Professionals, or DSPs, are the bedrock of inclusive supports. Since 2007, ANCOR has honored excellence in the field of direct support with their annual Direct Support Professional of the Year Awards. Chosen from a field of nationally recognized individuals from all 50 states, the ANCOR award is a very special honor.
These extraordinary and essential professionals work tirelessly every day to solve problems, engineer solutions, adapt, innovate, listen and support. Because of their work, people with intellectual and developmental disabilities are better equipped to live quality lives in truly inclusive communities.
We are so proud ANCOR selected Veronica Lea as this year's Illinois DSP of the Year!
Veronica regularly goes beyond the call of duty to best support the ladies in their home. Veronica ensures that each of the ladies she supports have the resources to enjoy their best possible moments each and every day.
The description in the 2022 ANCOR Awards booklet says it all.
"Veronica pays close attention to the people she supports and does not hesitate to report changes in their behavior or medical condition. Her attention to detail and diligence in reporting has helped prevent serious medical issues. One individual she supports developed a slight but frequent cough, causing Veronica to notify a nurse and seek medical care. It was determined there was a mass on the person's lung that required immediate medical treatment.
Veronica noticed another person she supports was acting differently in the morning and again arranged medical care. This time it was determined the person had a minor stroke. Thanks to Veronica's attentive, tailored supports, people are living fuller, healthier, and more independent lives."
We are proud of Veronica Lea and happy for her national recognition as the 2022 Illinois DSP of the Year.