View All
Prairie Trail Open House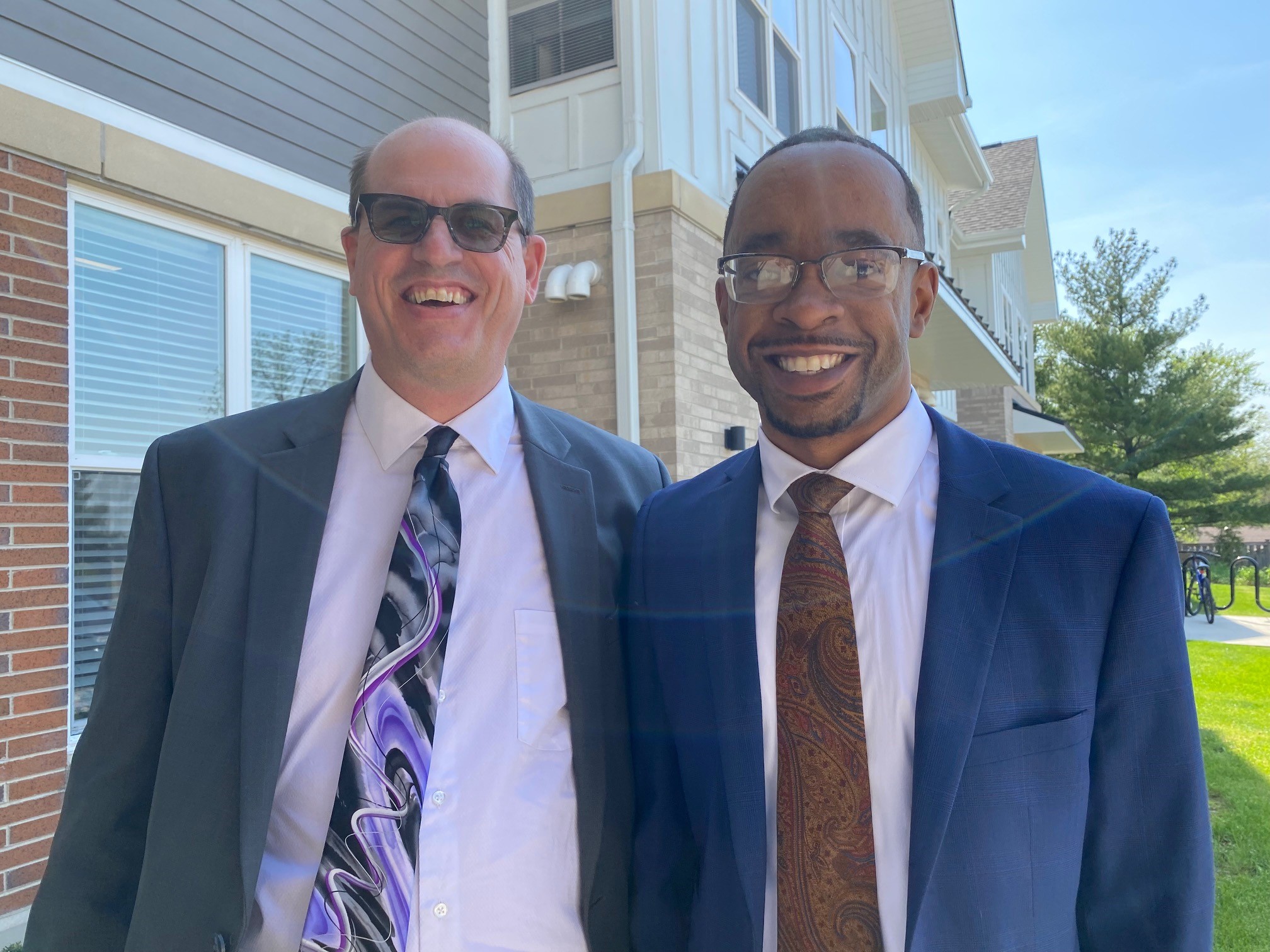 On Thursday, May 12, 2022, Trinity Services celebrated the grand opening of Prairie Trail at the Landings, a permanent supportive housing option in New Lenox.
The new complex is a cooperative venture between Trinity Services, the Illinois Department of Housing Authority and the Village of New Lenox.
Built on one acre at 418 Landings Drive, the apartment complex is located behind Presence Immediate Care near Route 30 and Cooper Road. Another acre surrounding the building is designated for walking paths, gardens and recreational programs.
The ribbon-cutting ceremony featured brief addresses by Adam Moore, Legislative Liaison for the Illinois Department of Housing Authority (IDHA), Lindsay Scalise, Trustee for the Village of New Lenox, and Thane Dykstra, President and CEO of Trinity Services. Prairie Trail tenants Anna Thomas, Sheri Freeman and Tim Gunter also spoke about their experiences living at the new facility.
A large turnout of guests had the opportunity to tour the apartment complex which features 22 one-bedroom and 3 three-bedroom units, each with its own kitchen, bathroom, living space and storage area. The first floor features a lobby area, offices and a large community room.
The building's first floor and common areas are staffed by Trinity Services personnel, who provide residents with support in areas such as budgeting, job counseling, social skills and cooking.
Trinity Services provides support to over 5,800 people in more than 30 communities in northeast, central and southwest Illinois.