View All
Men's Health Matters - Proactive Wellness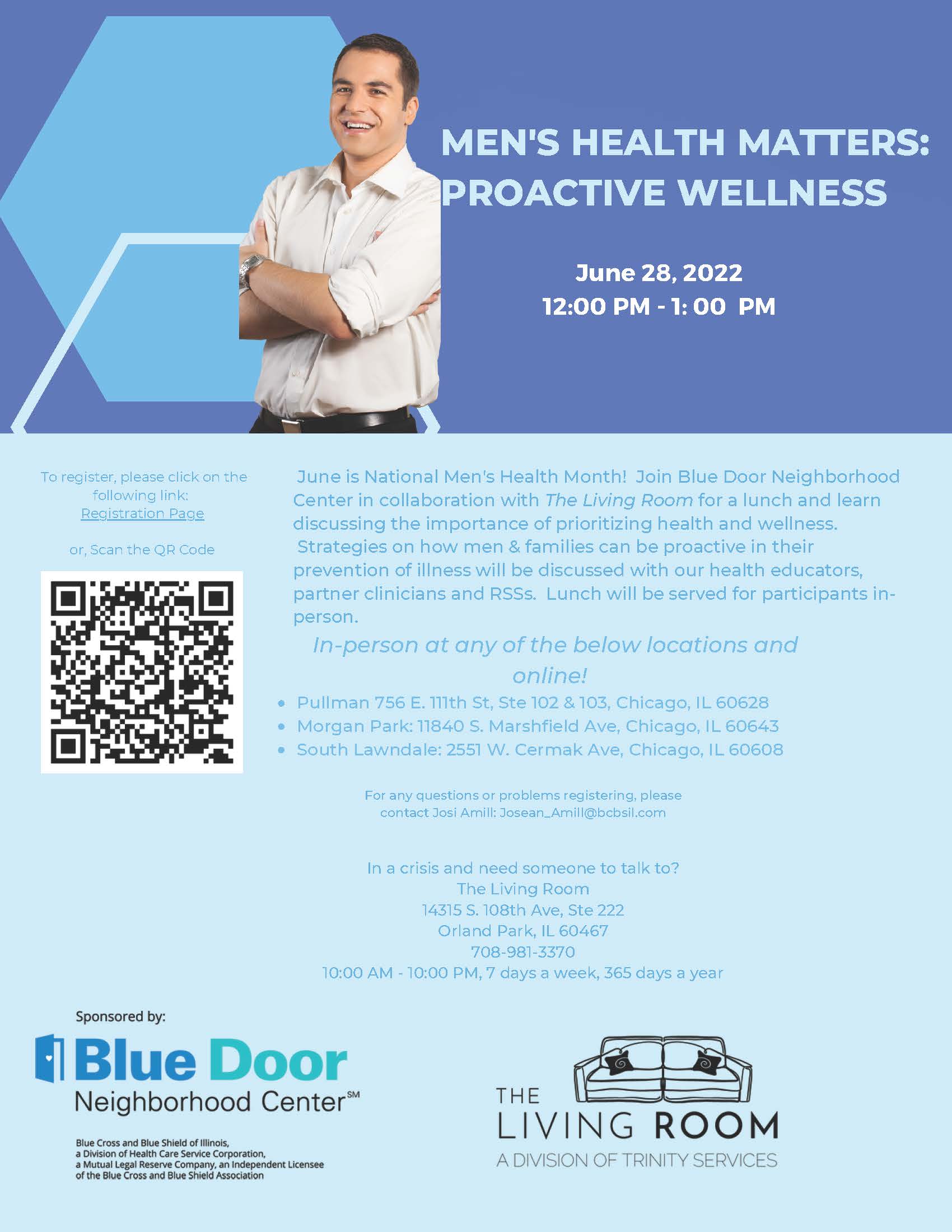 June is National Men's Health Month!
Join Blue Door Neighborhood Center in collaboration with The Living Room, a division of Trinity Services, for a lunch and learn discussing the importance of prioritizing health and wellness on Tuesday, June 28, 2022, 12:00 - 1:00 PM.
Strategies on how men and their families can be proactive in their prevention of illness will be discussed online with our health educators, partner clinicians and RSSs in-person at any of the below locations:
Pullman: 756 E. 111th Street, Suite 102 and 103, Chicago, IL 60628
Morgan Park: 11840 S. Marshfield Avenue, Chicago, IL 60643
South Lawndale: 2551 W. Cermak Avenue, Chicago, IL 60608
For any questions or problems registering, please contact Josi Amill @ Josean_Amill@bcbsil.com.
Lunch will be served for participants in-person.
To register, click on the link: Men's Health Matters Online Registration or scan the QR code on the attached flyer.
We look forward to seeing you in-person or online on Tuesday, June 28, 2022.
Blue Door Neighborhood Center and Trinity Services