View All
Trinity Rock Star Wins Best in Show at 'Lowes Has Talent' National Competition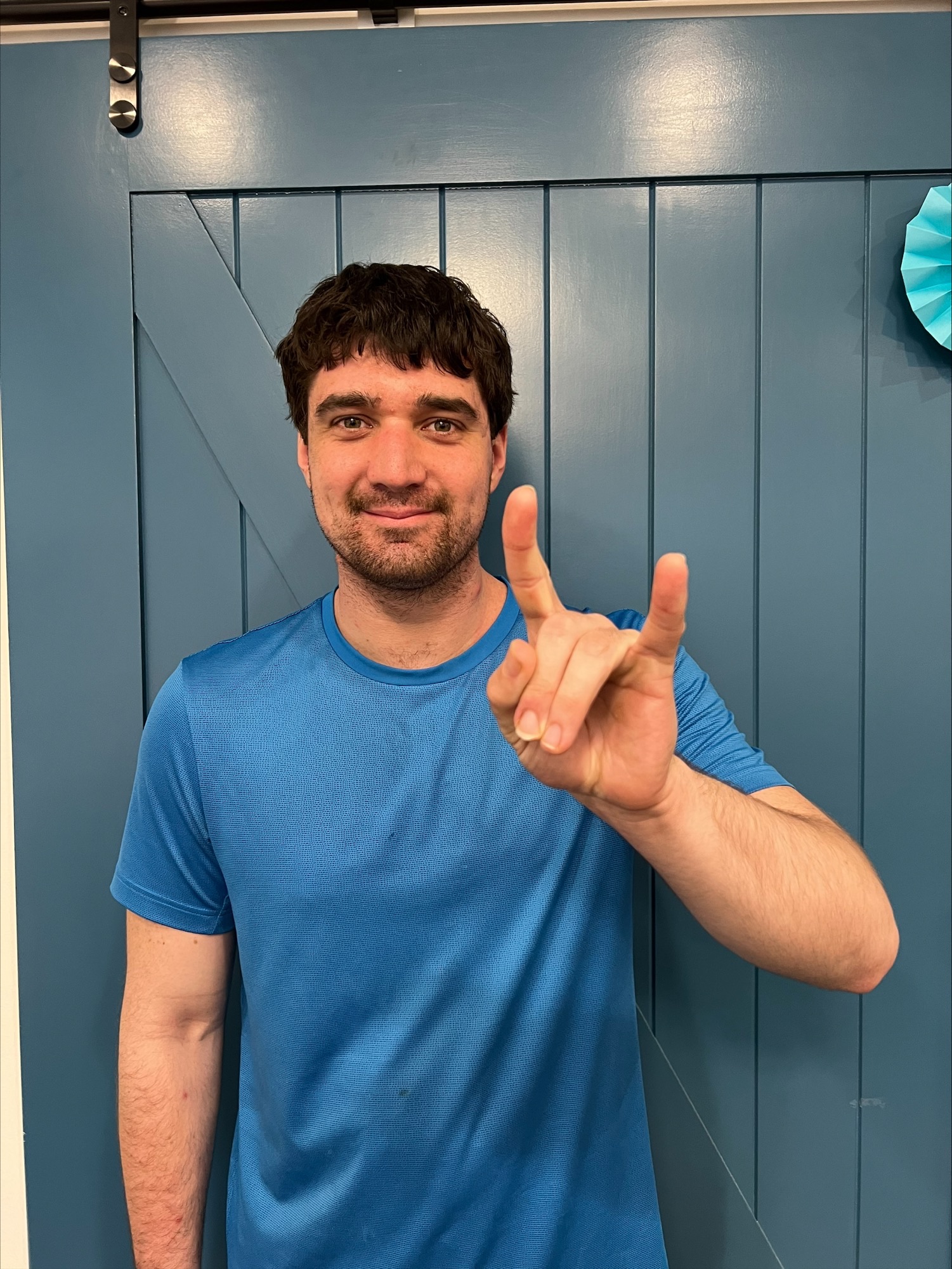 Ten years ago, Ryan Barry, a talented middle school track and cross-country runner, taught himself to play the guitar. "I never took guitar lessons," said Ryan. "I watched YouTube videos and learned to play by ear."
Immediately, Ryan fell in love with the genre of rock music known as heavy metal, sounds that are intense, virtuosic, and powerful. The first song he learned was Stairway to Heaven by Led Zeppelin.
Determined to become a rock guitarist, Ryan gave up sports and began playing every day, proficient enough by 2014 to play Thunderstuck, a song by the hard rock heavy metal band AC/DC, in front of a high school pep rally. "That was my first time playing in front of an audience," said Ryan with a smile. "The experience blew me away."
Since August of 2020, Ryan Barry has been receiving services and supports from Trinity Services. Erin McLaughlin, who runs the community program that Ryan participates in every week, praises his hard work and determination. "He is very talented," said Erin. "We are all proud of his work ethic."
Today, Ryan lives independently at Prairie Trail at the Landings, a Trinity apartment complex in New Lenox. In 2021, Trinity Services assisted Ryan in getting a position at Lowes, a job he enjoys and where he quickly made friends.
Last December a buddy from work, Dennis, who knew that Ryan played the guitar, told him about the Lowes Has Talent competition, a contest for employees and an opportunity for an all-expenses-paid trip to the Lowe's national sales meeting in Las Vegas with a chance to perform in front of a live audience of five thousand people. For his audition, Ryan produced a two-minute video featuring his original guitar solo of the National Anthem. He even played the guitar behind his head.
In January, the Lowe's manager told Ryan he would represent the entire Midwest region at the Lowes Has Talent competition. He flew out to Las Vegas in early February, met by family members and Lowes' staff at the airport, and immediately began rehearsals to learn the song, Right Now by Van Halen, with the band he would perform with on stage. "It took some time to learn the song," said Ryan. "However, once I learned it by ear everything just clicked and I was ready to rock!"
The night of the performance, Ryan came to the big venue with an attitude that he was going to "rock the house". The positivity paid off. Playing lead guitar in a group that included rhythm and bass guitars, keyboard, drums and singers, Ryan was definitely in his element. When it came time for his guitar solo, Ryan Barry was ready. He rocked the house with his exceptional guitar playing. The crowd went wild.
Afterwards, Ryan learned he had won Best in Show for the rock music genre. "I was so excited," said Ryan. "It was a total professional set up and I had a chance to do what I love in front of a packed auditorium."
Ryan is hoping his top showing in the Lowes Has Talent competition will lead to other gigs. In the meantime, he is happy to continue playing his guitar and getting better and better.
Rock on, Ryan Barry!