View All
Planning for Medicare for Your Child with a Disability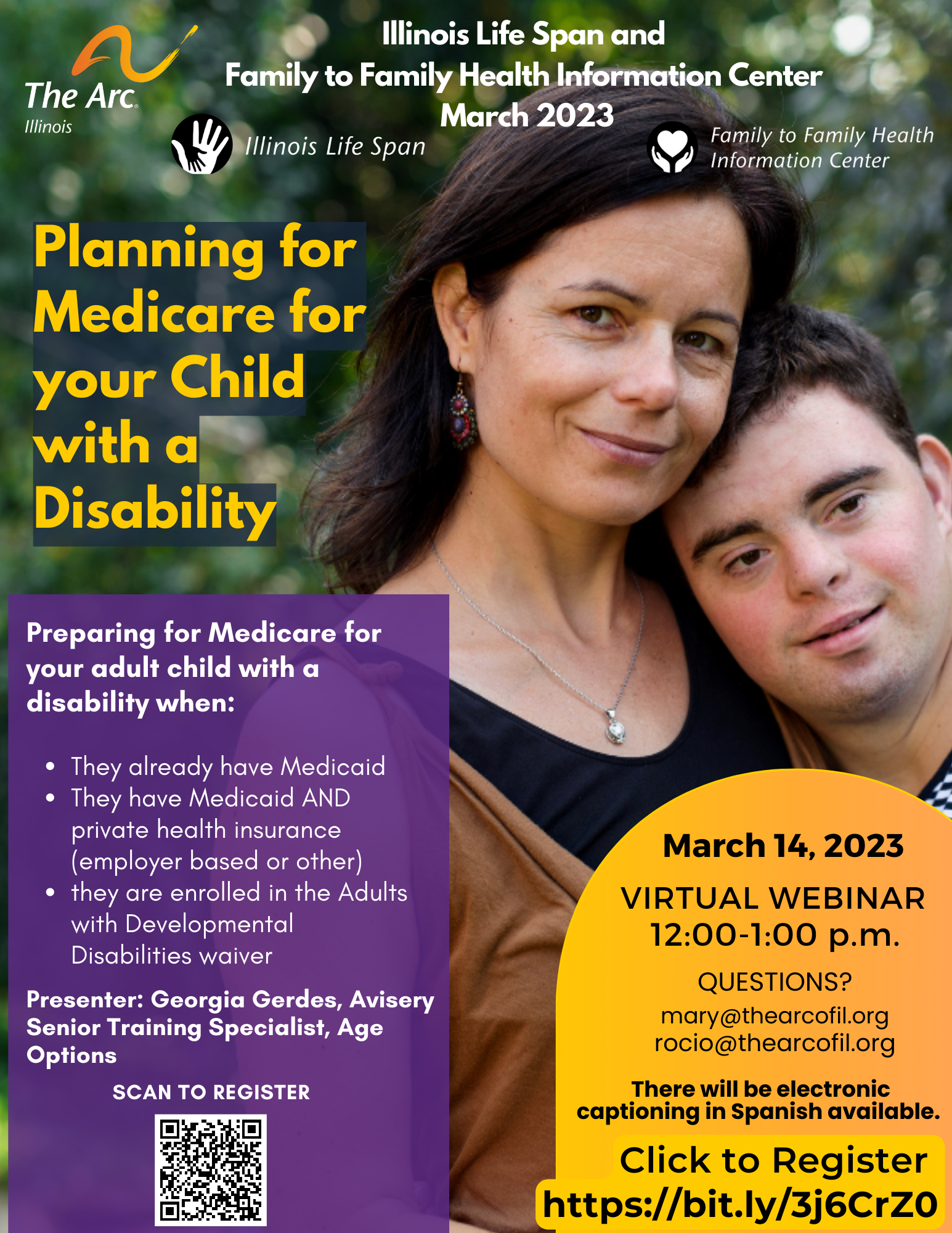 Don't miss this important virtual webinar for parents who are getting older, presented by The Arc of Illinois, on Tuesday, March 14, 2023, 12:00 - 1:00 pm.
Presenter Georgia Gerdes, Advisory Senior Training Specialist, Age Options, covers preparing for Medicare for your adult child with a disability when: 1) they already have Medicaid; 2) they have Medicaid and private health insurance (employer-based or other); and 3)
they are enrolled in the Adults with Developmental Disability waiver.
Electronic captioning in Spanish available.
Sponsored by the Illinois Life Span and Family to Family Health Information Center and The Arc of Illinois.