View All
Families Together!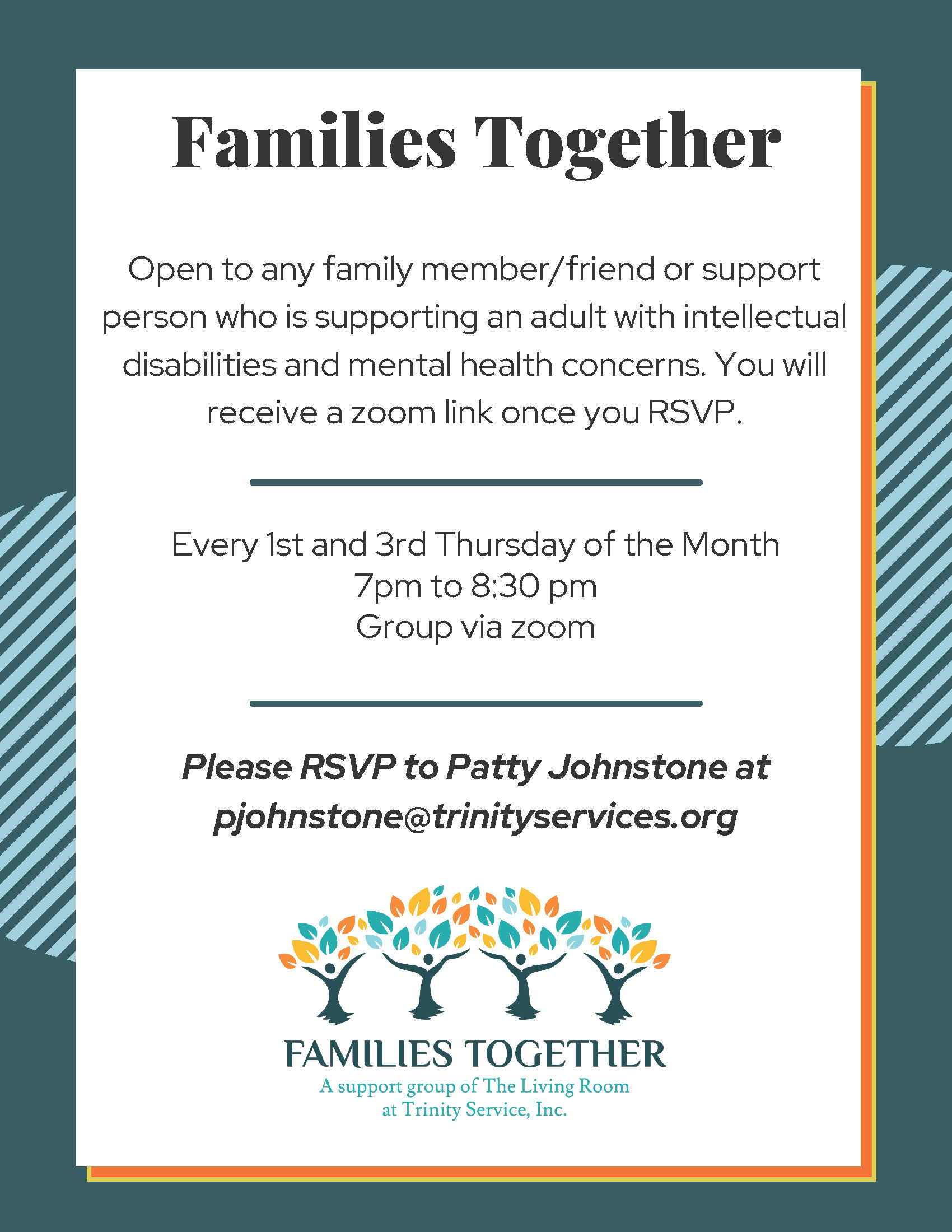 Families Together, a support group of The Living Room at Trinity Services, is open to any family member, friend or caregiver who is supporting an adult with intellectual disabilities and mental health concerns.
Meetings take place every 1st and 3rd Thursday of the month via Zoom, 7-8:30 pm. You will receive a Zoom link once you RSVP.
For more information or to RSVP contact Patty Johnstone at pjohnstone@trinityservices.org.