View All
The Arc of Illinois Honors Trinity with Special Awards!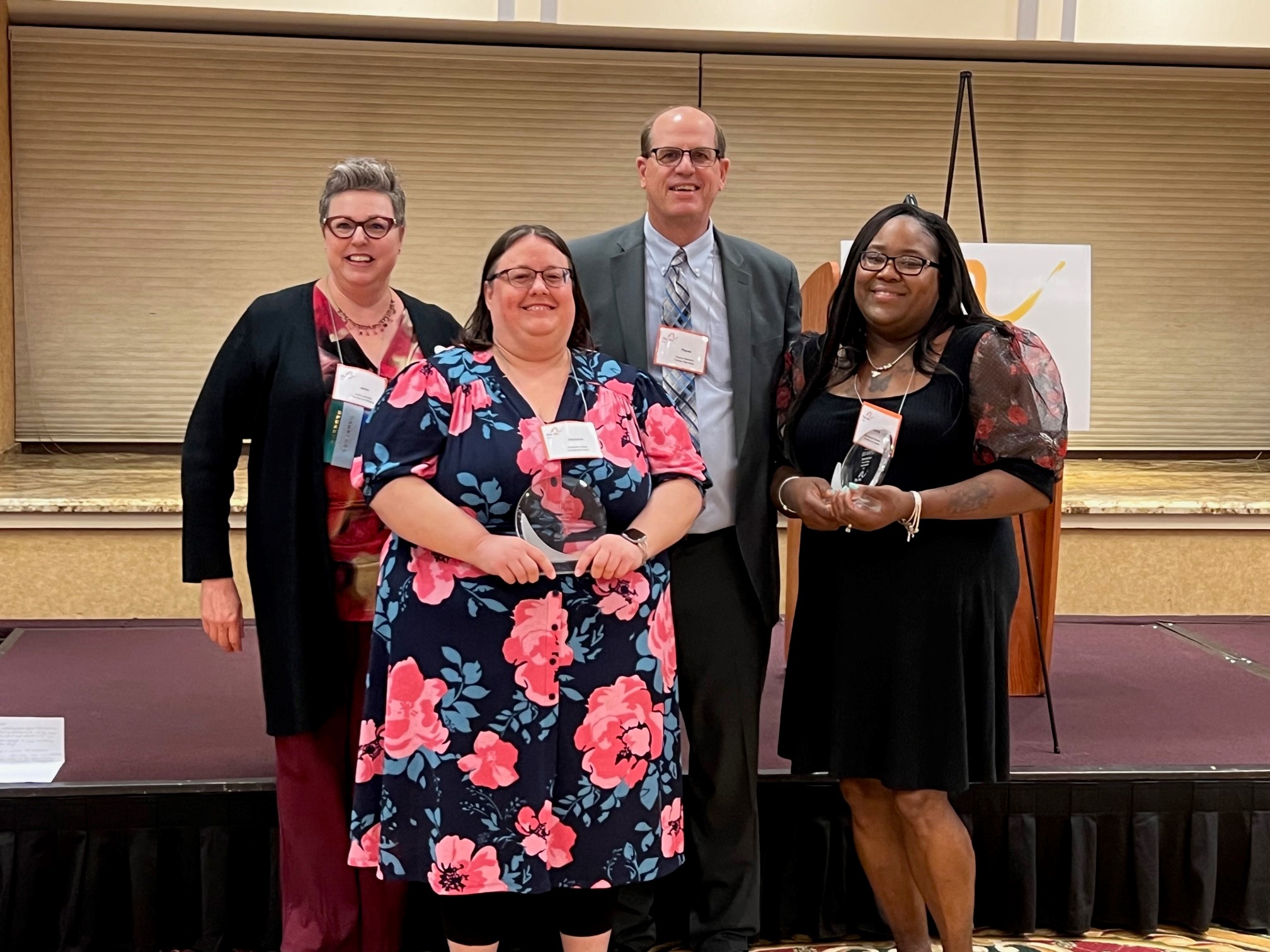 Each year, The Arc of Illinois, an organization that advocates for people with intellectual and developmental disabilities to ensure they can live, work, learn, and play in communities across the state, celebrates the outstanding efforts of support staff across Illinois.
This year, The Arc of Illinois honored Trinity Services personnel at their annual convention with several awards including Direct Support Professional (DSP), QIDP/Case Manager, and Leadership Awards.
Linda McGaughy – Outstanding DSP Award
A 20-year veteran of Trinity Services, Linda provides services to 6 gentlemen with intellectual disabilities and differing abilities who require significant support. Linda utilizes her patience and interpersonal communication skills and is the go-to staff member on her current team for all support team members.
Melanie Lowe – Outstanding QIDP Award
Melanie has been a QIDP with Trinity Services for 15 years. During that time, she has consistently provided exceptional services to those people she supports. Melanie goes out of her way to ensure the people she supports and their families experience the best possible services.
Kimberly Payne – Outstanding Leadership Award
Kimberly has been with Trinity Services for over 10 years and is currently a residential coordinator. Kimberly, known for her outstanding coaching and mentoring abilities, has had a major impact in helping people grow within the organization, providing support and direction for many DSPs who eventually move into leadership roles.
Congratulations to our 2023 The Arc of Illinois award winners.
Pictured left to right: Amie Lulinski, Ph.D., Executive Director of The Arc of Illinois, Melanie Lowe, Trinity Services, Outstanding QIDP Award, Thane A. Dykstra, Ph.D., President and CEO of Trinity Services, and Kimberly Payne, Trinity Services, Outstanding Leadership Award. Not shown, Lynda McGaughy, Trinity Services, Outstanding DSP Award.