View All
Charlene Vece named ANCOR Illinois DSP of the Year!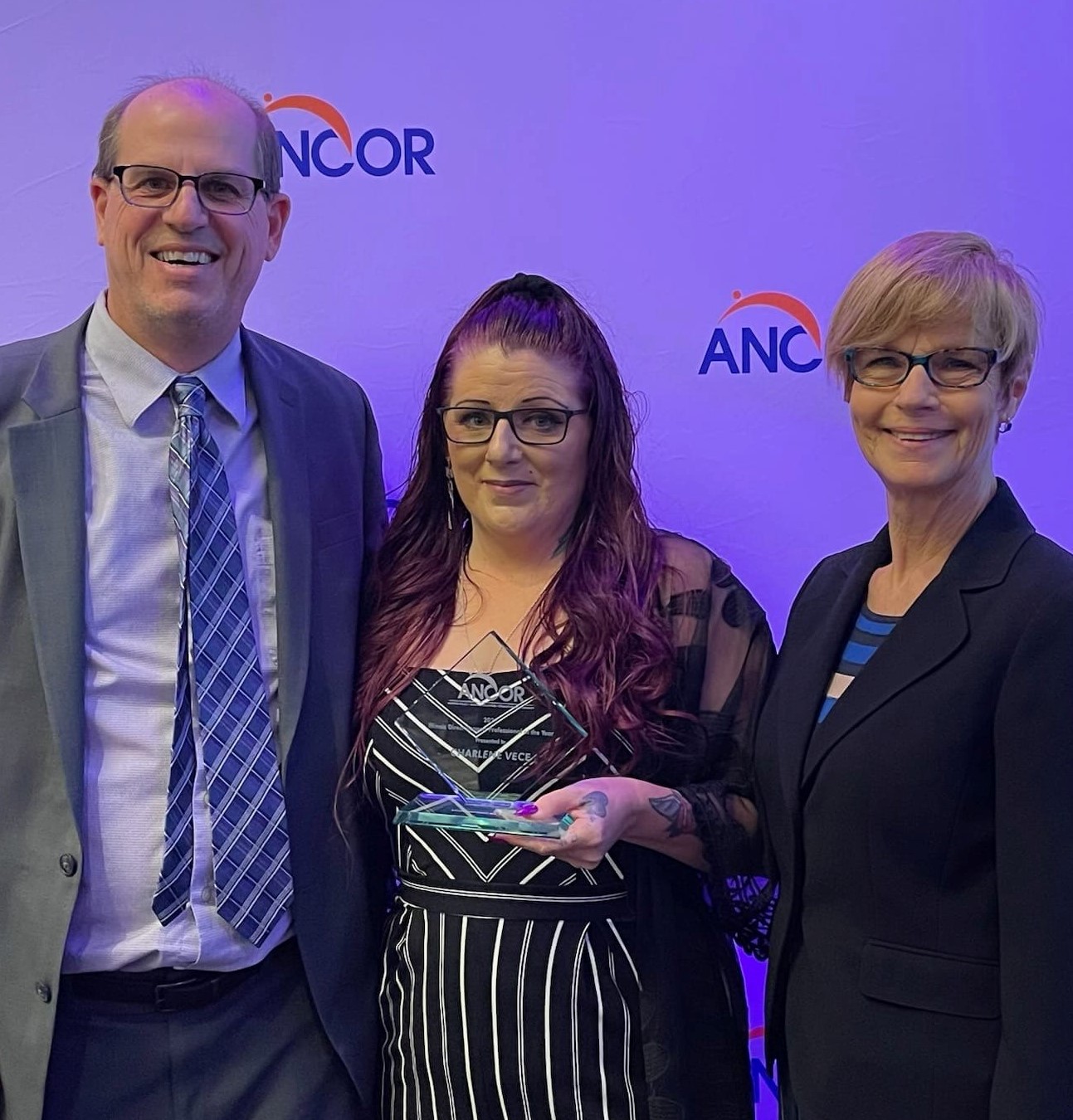 Charlene Vece, Trinity Direct Support Professional (DSP), was named the Illinois DSP of the Year by the American Network of Community Options and Resources (ANCOR).
Since 2007, ANCOR has bestowed Direct Support Professional of the Year awards on those who exemplify excellence in the field of director support to people with intellectual and developmental disabilities.
Charlene began her career with Trinity in 2006. Over the years, Charlene has worked in many different roles within the organization, all with the goal of helping others. Today, Charlene is a DSP and lives full time in a residence taking care of people who need her support.
Talking with Charlene, you immediately sense the personal joy she received from helping others. One of Charlene's favorite things to do is taking people places and making them happy. "I have my personal bucket list," explained Charlene. "The people I support do as well. They have things they want to accomplish. My primary goal at Trinity is to help them fulfill their dreams.
In the photo from left to right: Thane A. Dykstra, Ph.D. and President and CEO of Trinity Services, Charlene Vece, Trinity Services, and Barbara Merrill, ANCOR CEO.