View All
STRIDES IS LOOKING FOR VOLUNTEERS!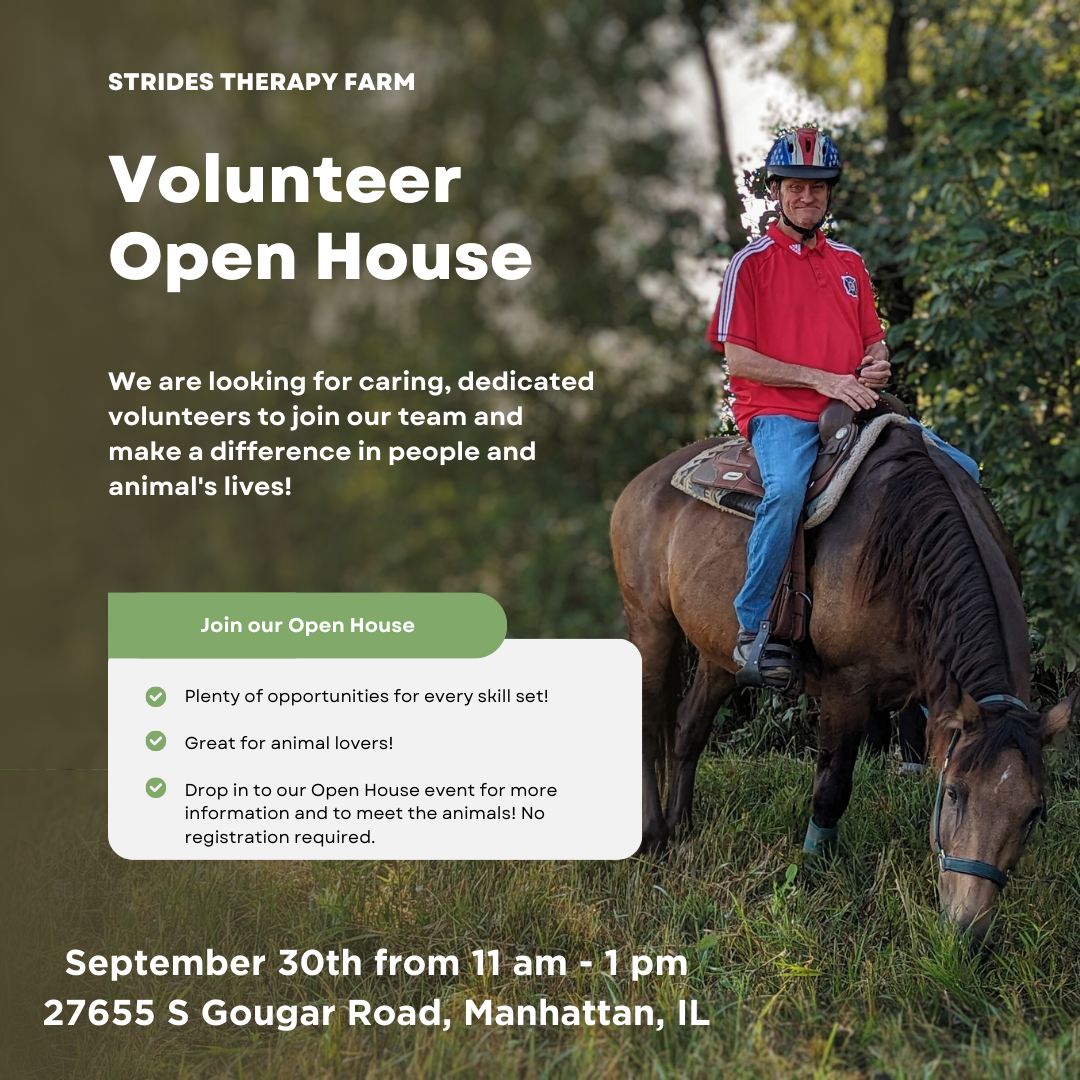 STRIDES THERAPY FARM IS HOSTING A VOLUNTEER OPEN HOUSE ON SATURDAY, SEPTEMBER 30, 11AM TO 1PM
Looking for a unique experience to give back to others? STRIDES Therapeutic Riding Center and Farm is interested in caring, dedicated volunteers to join the team and make a difference in the lives of people with disabilities and mental health needs, and animals.
Plenty of opportunities for every skill set!
Great for animal lovers!
Meet the animals - no registration required
STRIDES is located at 27655 South Gougar Road in Manhattan, Illinois 60442. For more information contact Laura Blume at lblume@trinityservices.org.
We look forward to meeting you!