View All
Join Us During Mental Health Awareness Week!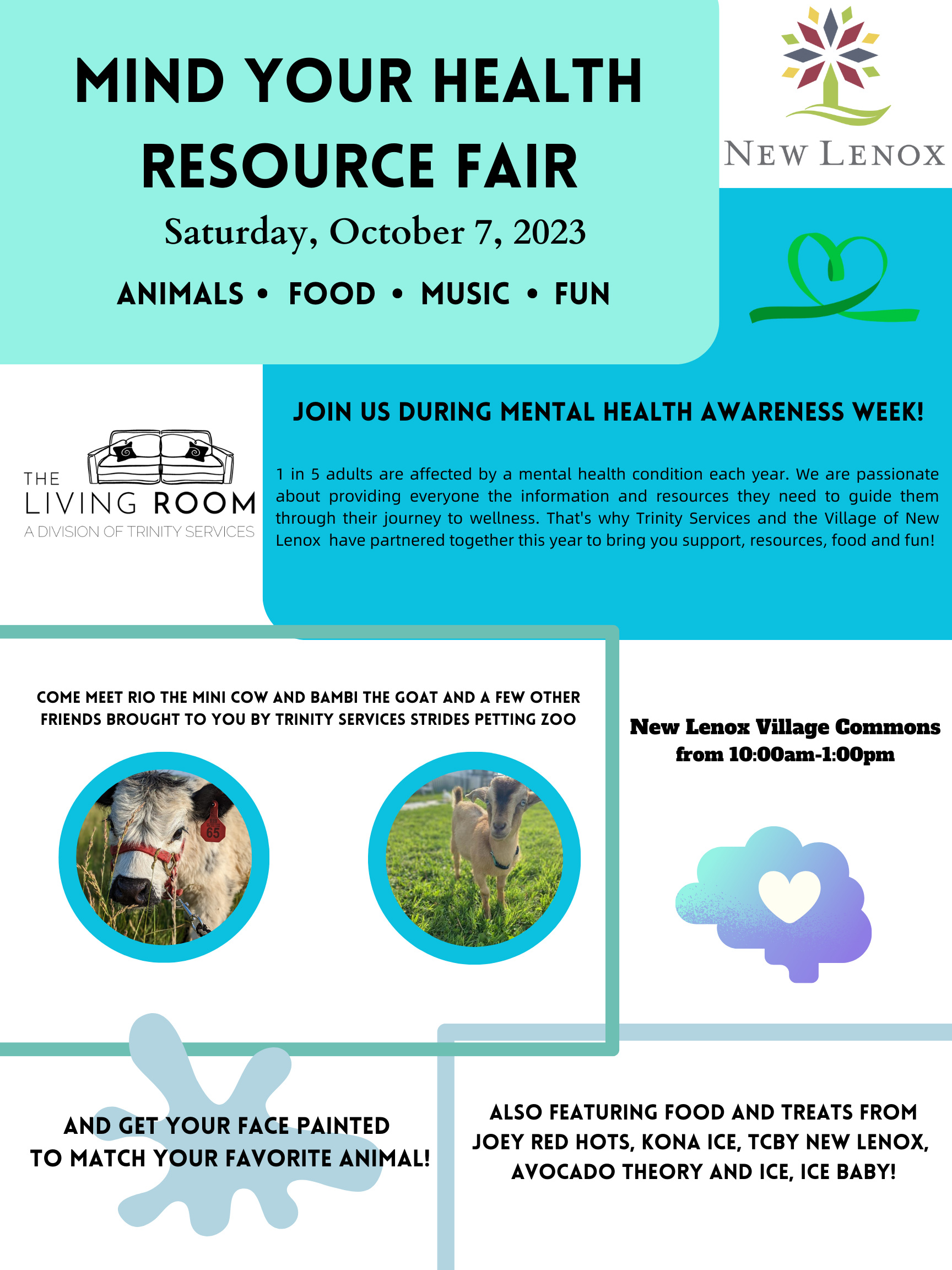 The Living Room, a division of Trinity Services, and the Village of New Lenox, invite you join us during Mental Health Awareness Week on the Village Commons, Saturday, October 7, 10 am to 1 pm.
Get up close and personal with the STRIDES Petting Zoo – meet Rio the Mini Cow, Bambi the Goat, and other special friends!
Have your face painted to match your favorite animal!
Enjoy food and treats from Joey's Red Hots, Kona Ice, TCBY New Lenox, Avocado Theory, and Ice, Ice, Baby!
Mental health conditions affect one in five adults each year. That is why The Living Room and the Village of New Lenox are providing everyone with the information and resources they need to guide them through their journey to wellness.
To learn more about The Living Room please call 708-981-3370 or visit us online at www.trinityservices.org/livingroom. The Living Room is located at 14315 108th Avenue, Suite 222, in Orland Park, IL.
Join us for some fun and an opportunity to learn more about mental health awareness. Come out on Saturday, October 7, 10 am to 1 pm, at the Village Commons in New Lenox.