View All
Christine McCartney, Net 2, Named Medisked Outstanding DSP of the Year.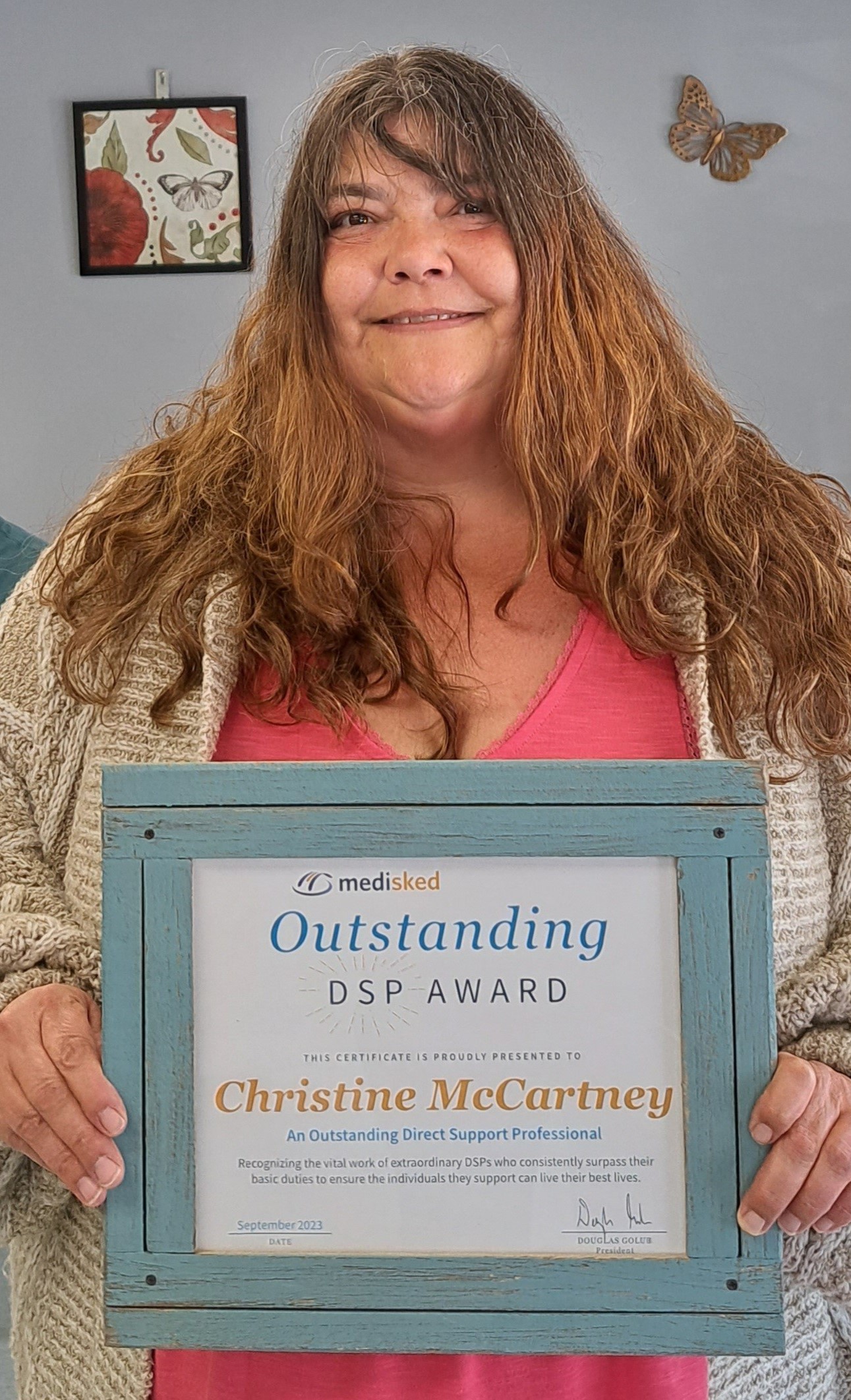 MediSked, the leading brand in holistic solutions that improve lives, drive efficiencies, and generate innovations for health and human service organizations, named Christine McCartney of Trinity Services as an Outstanding DSP. This is the fifth year MediSked is honoring Outstanding DSPs through their annual awards program.
"Direct Support Professionals are at the heart of all we do," said Brenda Harvey, Director of Quality for MediSked. "It has never been more abundantly clear how much DSPs sacrifice to ensure the individuals they support can live their best lives – especially during a severe workforce crisis."
Christine has worked with Trinity Services for 17 years. Trinity nominated Christine for the award in part because she has made such a difference in the life of a particular individual by expanding his ability to access his community.
"For many years, this individual would either refuse to go to events such as carnivals or eat out," said Anita Goulding, Director for Network 2, who nominated Christine for the award. "Christine's years of caring and patience certainly paid off. This individual now goes to carnivals – something he has grown to love – and will go out to eat with other individuals in his group."
In fact, this is the first time in 15 years that he has gone anywhere with others.
"This is a direct result of Christine's relationship with him," said Thane A. Dykstra, Ph.D., President and CEO of Trinity Services. "It's amazing the way she has slowly given him the confidence to know that he can do these things. She has enhanced his life and helped achieve outcomes."
Christine received a $50 Amazon gift card from Medisked.