View All
Free Estate Planning Seminar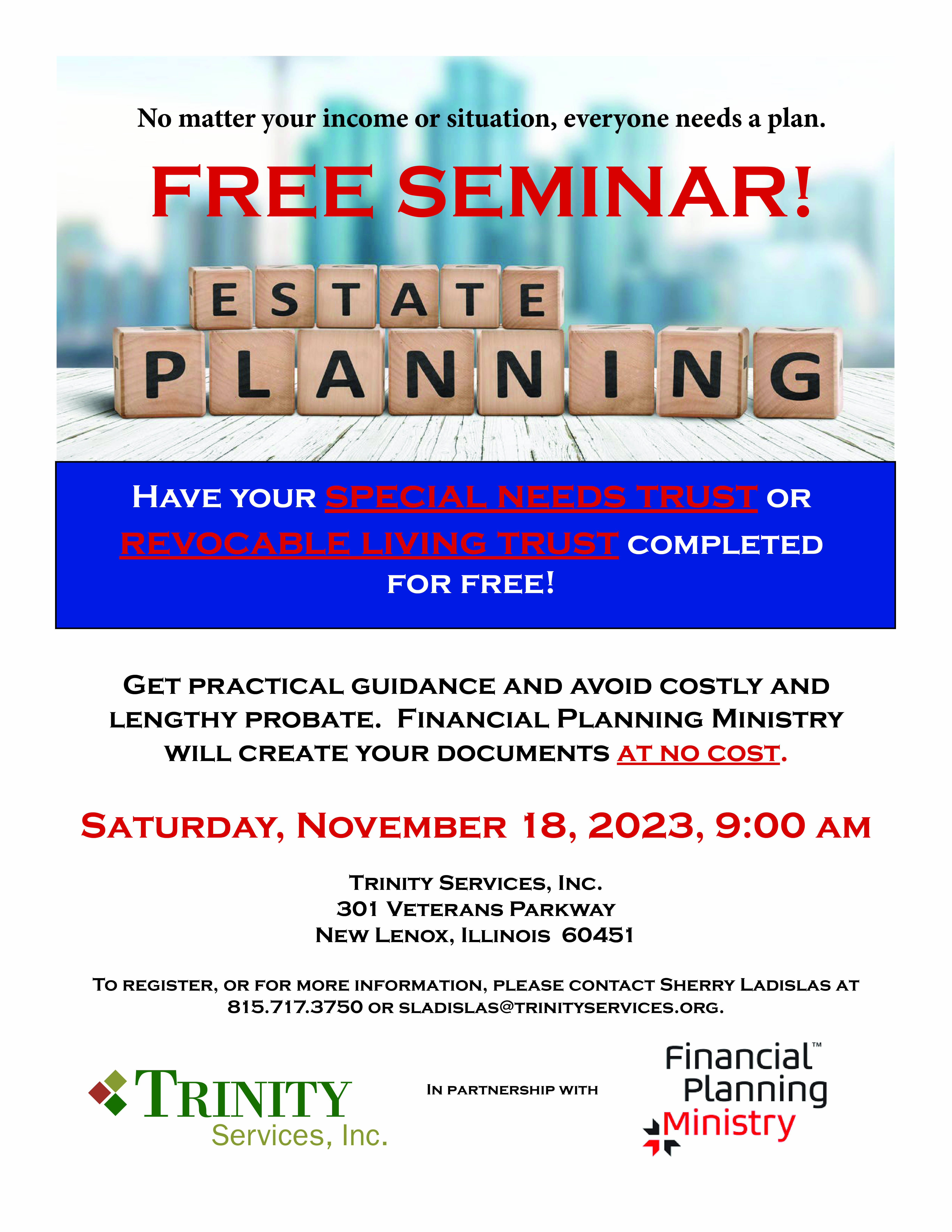 Revocable Living Trust or Special Needs Trust Documents Completed for Free!
No matter your income or situation, everyone needs a plan. Get your revocable living trust or special needs trust documents completed for FREE on November 18 by Financial Planning Ministry. Get practical guidance and avoid costly and lengthy probate.
Join us on Saturday, November 18, 9:00 am at Trinity Services, 301 Veterans Parkway, New Lenox, IL 60451. To register, or for more information, please contact Sherry Ladislas at (815) 717-3750 or email Sherry at sladislas@trinityservices.org.