View All
Petals and Twigs Opens Second Location at Ascension Saint Joseph Hospital!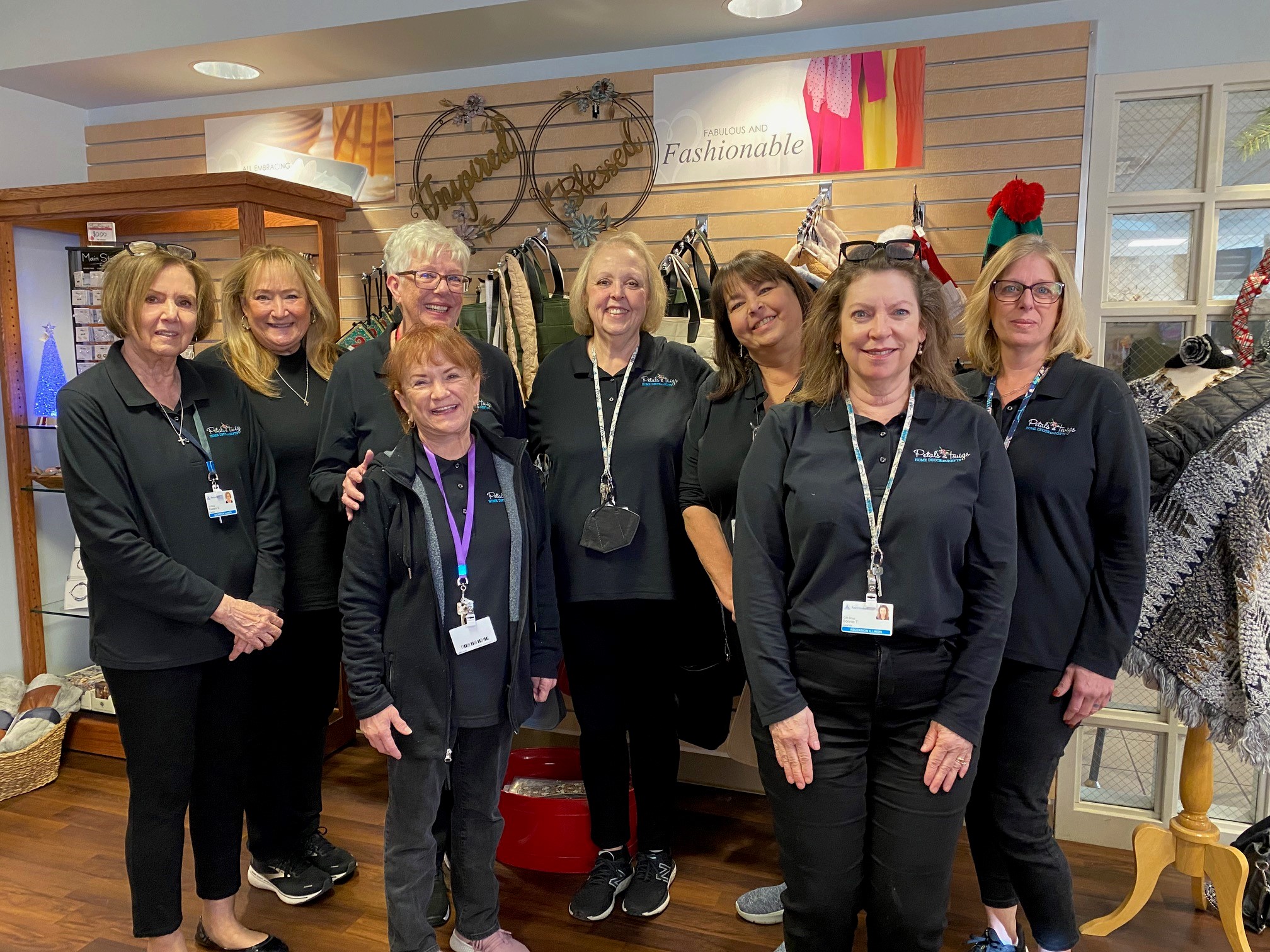 Petals and Twigs, a unique gift experience and one of Trinity Services' support businesses, has opened a new location in the gift shop at Ascension Saint Joseph Hospital in Joliet. The grand re-opening and ribbon-cutting ceremony took place on Wednesday, November 15, 2023.
"The new store features our signature merchandise, such as fragrant candles, delicious teas and coffees, and seasonal decorations for the home and garden," said Susan Pietrucha, who manages both Petals and Twigs locations.
The ribbon cutting included Thane Dykstra, President and CEO of Trinity Services, Raymond D. McShane, Chairperson of the Trinity Services Board of Directors, Trinity Board Members Jan Agazzi, Christine Falvey, Greg Geuther, and Barbara Hall, members of the Trinity Executive Team, Christopher Shride, President of the Ascension Saint Joseph Community Leadership Board, Ascension staff, as well as members of the Joliet Chamber of Commerce.
"We're very pleased to support Ascension Saint Joseph Hospital by managing the gift shop," said Thane Dykstra. "The hospital has always been a friend to Trinity Services and those we support."
All proceeds from store sales will go towards developing programs and services to support the people Trinity serves.