Trinity Services' leadership staff, also referred to as the Executive Committee, provide direction and support to the Trinity community. Leadership staff members meet once a week to keep the organization closely interconnected and ensure its mission is consistently carried out.

Leadership staff who compose the Executive Committee are listed below.
View All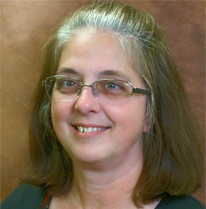 Lisa Dillon
Director of Network V
Lisa has been part of Trinity Services since 1989, and oversees residential programs and intermittent services in Network V. It includes group homes in Will County and the Trinity Living Centers, Trinity's intermediate care facilities in Joliet.
Previously, Lisa was the program coordinator for Trinity's community day program in Frankfort and an associate director for residential services. Before coming to Trinity, she was a preschool teacher for four years and a classroom instructor at United Cerebral Palsy Center of Will County for two years.
Lisa holds a bachelor's degree in psychology from Governor's State University and a master's degree in organizational leadership studies from Lewis University.
Lisa lives in Minooka with her husband Dan, daughter Stacey, and son Tyler. She has served as an assistant coach for the Minooka T-Ball Association. She also is an avid harmonica player. With her family musical group, she has experience in professional recording and touring in the U.S. and Canada. Her other recreational interests include camping, hiking, fishing, reading and spending quality time with her family.