Trinity Services' leadership staff, also referred to as the Executive Committee, provide direction and support to the Trinity community. Leadership staff members meet once a week to keep the organization closely interconnected and ensure its mission is consistently carried out.

Leadership staff who compose the Executive Committee are listed below.
View All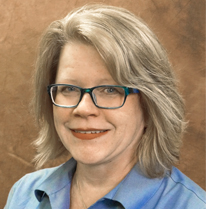 Trina Sieling
Director of Staff Development
Trina has been with Trinity Services since 1989 and oversees Trinity's Staff Development, which operates Trinity's nationally recognized training programs for employees.
Trina holds a master's degree in psychology/behavior analysis from the University of Nevada, Reno.
She lives in the New Lenox area with her husband, Mike, and their two children.