Trinity Services' leadership staff, also referred to as the Executive Committee, provide direction and support to the Trinity community. Leadership staff members meet once a week to keep the organization closely interconnected and ensure its mission is consistently carried out.

Leadership staff who compose the Executive Committee are listed below.
View All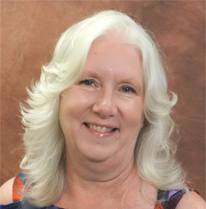 Anita Goulding
Director of Network II
Anita has overseen Network II since 2016 and been part of Trinity Services since 1994. Trinity South provides residential and community day services to the Wilmington and Braidwood areas.
Previously, she served as a day program coordinator, residential coordinator and associate network director.
Anita holds a bachelor's degree from the University of North Texas and a Master's degree in Applied Behavior Analysis from the University of Nevada, Reno. She is a member of the National Association of QDDPs and The Women of Wilmington.
She lives in Wilmington and in her free time enjoys riding her bicycle, reading, and traveling.