Trinity Services' leadership staff, also referred to as the Executive Committee, provide direction and support to the Trinity community. Leadership staff members meet once a week to keep the organization closely interconnected and ensure its mission is consistently carried out.

Leadership staff who compose the Executive Committee are listed below.
View All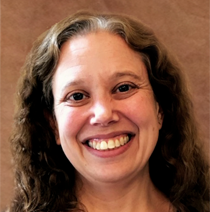 Bonnie Hassan
Director of Network IX, Outpatient Services
Bonnie serves as the director of Outpatient Services, which encompasses the Trinity Counseling Center, Trinity's Homeless Support Program and the Living Room Program, which provides support to people in crisis situations.
Bonnie began her career at Trinity Services in 1999, while an undergraduate student, as a counselor in Trinity's children's residential program. She then became a social rehabilitation counselor in the same program upon receiving her bachelor's degree in psychology from DePaul University. Upon completion of her master's degree from the Illinois School of Professional Psychology at Argosy University, Bonnie became a therapist for the program, and then became its director. When the program closed, she saw it through its final days, and then became director of Trinity's Glenwood psychosocial rehabilitation program prior to becoming director of the counseling center in 2015. In 2020, she became director of Outpatient Services.
Bonnie is passionate about making mental health care more accessible, while decreasing stigma and barriers to receiving support. Under Bonnie's leadership, the counseling center expanded partnerships with local school districts and police departments, including through the creation of a Mobile Crisis Response Unit with the Orland Park Police Department.
In her free time, Bonnie enjoys spending time with her family, traveling, reading, and running.