Trinity Services' leadership staff, also referred to as the Executive Committee, provide direction and support to the Trinity community. Leadership staff members meet once a week to keep the organization closely interconnected and ensure its mission is consistently carried out.

Leadership staff who compose the Executive Committee are listed below.
View All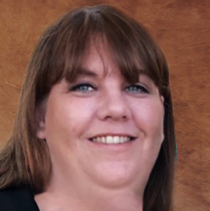 Jenny Cohen
Director of Network V
Jenny leads Network V, which provides residential services to people in the Joliet area.
Jenny began her career at Trinity Services in 2000 as a counselor at the Oak Psychosocial Rehabilitation Program (PSR), shortly after earning her bachelor's degree in psychology from Governor's State University. Within a year, she was promoted to associate director of the program, and in 2003, she was promoted to director of the program. In 2010, she transferred to become director of the Hoff PSR. In 2016, Cohen moved into residential services as the associate director of Network V. She earned her master's degree in human services management in 2019 from National Louis University. In 2021, she was promoted to director of Network V.
Jenny lives and breathes Trinity's mission of helping people flourish and live full, abundant lives. She prides herself on helping people achieve their goals, and she enjoys mentoring her team.
In her free time, Jenny enjoys spending time with her children and grandchildren, reading, and attending concerts