Trinity Services' leadership staff, also referred to as the Executive Committee, provide direction and support to the Trinity community. Leadership staff members meet once a week to keep the organization closely interconnected and ensure its mission is consistently carried out.

Leadership staff who compose the Executive Committee are listed below.
View All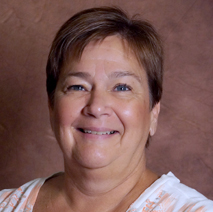 Lori Hausherr
Director of Network VI (Community Day Services)
Lori supervises Trinity's Community Day Services, also known as day programs, as well as its school, home-based supports, respite services, Career Access Network, The Branch: Well-being and Enrichment Center, and Petals & Twigs gift shop.
Lori began her career at Trinity in 1981 as a teacher in Trinity's school program.
She has a bachelor's degree in education from Illinois State University and a master's degree in psychology from the University of Nevada, Reno.
Lori has been married to Jack since 1984, and they have three sons, Chad, Benjamin and Cody. She also has two stepchildren, Jack and Jannine. The family is rounded out by grandchildren Emily, Trevor, Zack, William, Lucy, Evelynn, Kaydence and Chase.
Lori lives in New Lenox. However, with two of her sons in the military, much of her free time is spent traveling to visit them wherever they are stationed. Lori cheers for the Chicago Cubs, Bears and Blackhawks, and enjoys reading and crocheting as time allows.