Trinity Services' leadership staff, also referred to as the Executive Committee, provide direction and support to the Trinity community. Leadership staff members meet once a week to keep the organization closely interconnected and ensure its mission is consistently carried out.

Leadership staff who compose the Executive Committee are listed below.
View All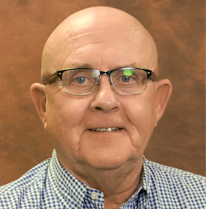 Ray Carmody
Director of Administrative Operations and Network VIII (Trinity Southwest)
Ray has had administrative oversight of Trinity's maintenance, employee services, and admissions departments since 2011. He also oversees residential and community day services provided in Grundy County and at Trinity Southwest, located in Mascoutah, Illinois, and supervises Trinity's Shared Living Program, recreation center and clothing store.
Ray's career began at Misericordia, where he served children and adults with disabilities. He went on to work for the State of Illinois for 30 years. He was the senior staff person in an office that operated nine developmental centers. During his six years with the Illinois Department of Public Aid, he led a program that assisted 3,200 people with developmental disabilities and 10,000 people with mental illness to move out of geriatric nursing homes. The move was a result of the historic Omnibus Budget Reconciliation Act of 1987.
Ray holds a bachelor's degree in special education from Chicago State University and a master's degree in public administration from Northern Illinois University.
He lives in Oak Lawn with his wife, Kathy, and has two children, Lily and Jack.