Trinity Services' leadership staff, also referred to as the Executive Committee, provide direction and support to the Trinity community. Leadership staff members meet once a week to keep the organization closely interconnected and ensure its mission is consistently carried out.

Leadership staff who compose the Executive Committee are listed below.
View All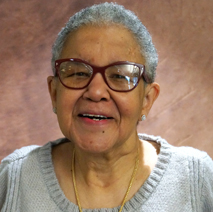 Sharon Parker-Love, R.N.
Director of Health Services
Sharon oversees Trinity's Health Services and Labor Relations, as well as its involvement with the Illinois Crisis Prevention Network.
She has been part of Trinity Services since 1989 and was instrumental in launching Trinity's Behavioral Health Network and its community living programs in Illinois. She saw Trinity's first 150 residents through the admissions process. She has also served as the director of Employee Services.
As a registered nurse with significant leadership experience, Sharon has worked on a number of transitional projects across Illinois, ranging from new medical services to crisis prevention to choosing wall colors and floor coverings at the State's Elgin and Tinley Park facilities.
Sharon is a licensed Nursing Home Administrator, with a diploma in nursing and degrees in applied behavioral science and social work. She has been a nurse since 1967.
Sharon's many activities outside work have included serving as an elected trustee on her town's library board, and membership in the National Association of Social Workers and the Zonta Club of Joliet. In addition, Sharon has served on the Joliet Exchange Club Center for Child Abuse Advisory Board and has taught parenting classes through the program.
Sharon shares her home with her husband and several pets. She has raised two children, Robby and Natasha, and has one beloved grandchild. Her free time is filled with jewelry making and harmonica playing, and she loves to travel, a habit she developed in childhood as an "Army brat."