Trinity Services' leadership staff, also referred to as the Executive Committee, provide direction and support to the Trinity community. Leadership staff members meet once a week to keep the organization closely interconnected and ensure its mission is consistently carried out.

Leadership staff who compose the Executive Committee are listed below.
View All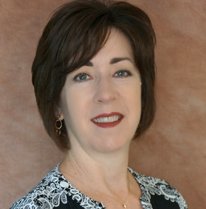 Sherry Ladislas
Director of Development
Sherry oversees Trinity's Development Office and is responsible for special events, grant writing, community relations and newsletters. She has been part of Trinity Services since 2000.
She is a member of the Association of Fundraising Professionals, Illinois Autism Task Force, Advancing Futures for Adults with Autism (AFAA) Leadership Council, and The Autism Program Service Network of Illinois.
Sherry has a master's degree in organizational leadership from Lewis University.
Sherry, her husband, and their three dogs live in the south suburbs. They are the proud parents of two adult children, one of whom has autism.